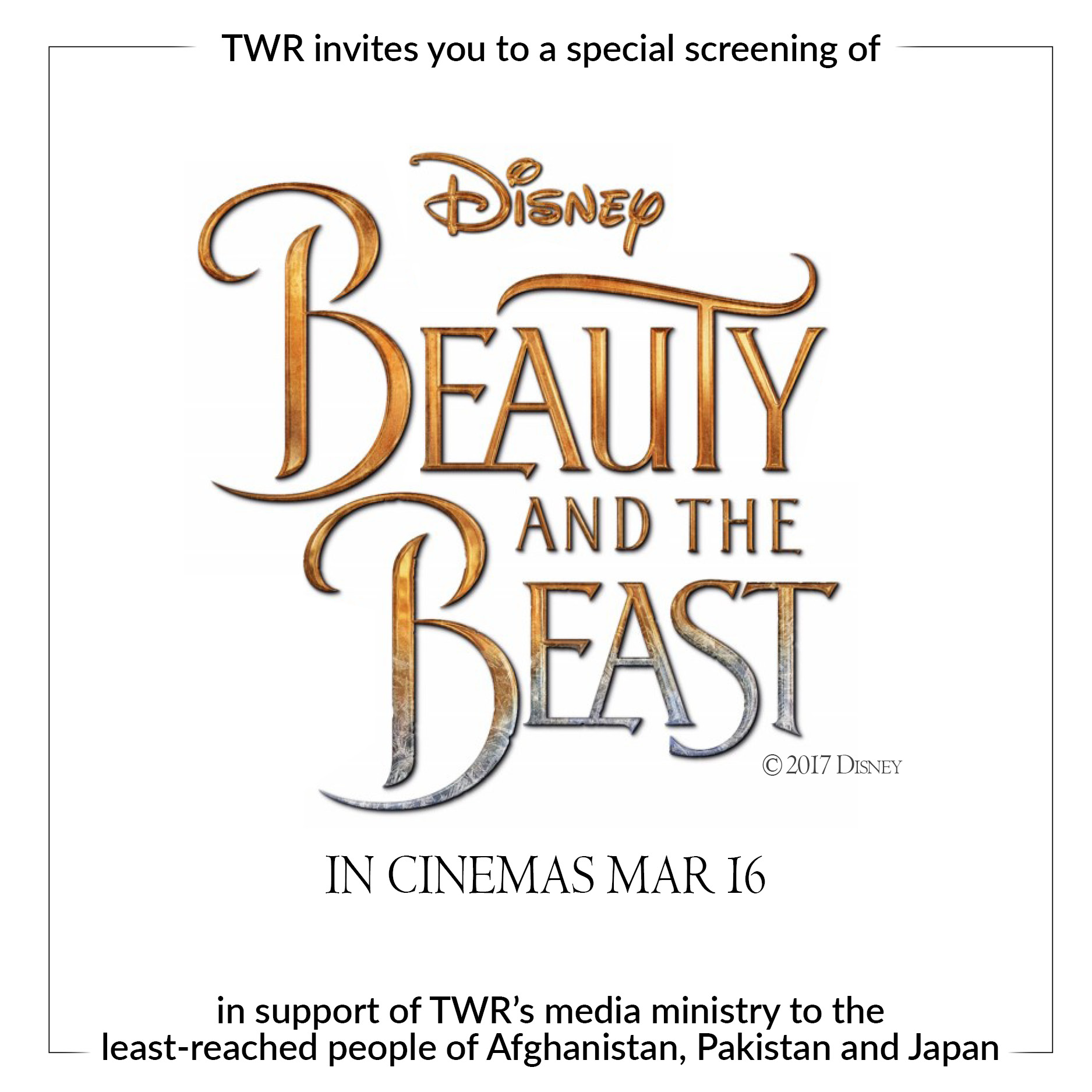 While Afghanistan and Pakistan are very different from Japan, all three areas are home to some of least-reached people groups in the world. And the great news is radio is a relevant medium in reaching all three locations with the gospel — although churches are few and small.
Your gift can make it possible for more people in these countries to hear the good news.
We'd like to invite you to join us for a screening of the movie Beauty and the Beast in March 2017 in support of this important work. We're offering two opportunities to catch the show!

In Afghanistan, TWR (Trans World Radio) is creating programs to minister to families and women. In Pakistan, TWR is sharing the gospel with audiences that range from hostile to seeking to know more about Jesus. 530 radio homes have been established in Pakistan. Radio homes are a gathering of listeners, especially in areas with limited access to churches.
East of the PANI (Pakistan, Afghanistan and North India) region, in Japan, people's hearts are closed to the gospel despite living in a religiously open country. And the churches there are small so they need our encouragement.
A Japanese listener wrote: "I went to church after hearing the radio program. I think I will have a great year ahead."
Give people in the least-reached countries in the world a great year ahead — by sharing the gospel with them over the airwaves!
You are free to give any amount, but for every gift of $50 for this project, you will receive a movie coupon for our special screening of the movie Beauty and the Beast.
If you're interested in giving to this unique work, please email Eugene at euglim@twr.org or call 6501-5155. For more information about how to give, click here.