The Japanese are the second-largest unreached people group in the world. More than 70 percent claim no personal religion, but practice ancestral worship combined with rituals derived from Shintoism and Buddhism.
TWR began ministering to Japan in 1979 with shortwave radio broadcasts from Guam. After the 2011 tsunami, God opened the door for us to minister over community FM radio stations. Working with pastors in Japan to meet the needs of survivors, we gradually expanded our program lineup as well as the number of partnering stations.
Today, TWR's programs can be heard from a total of 20 stations located across the Aichi, Akita, Fukushima, Fukuoka, Hokkaido, Hyogo, Iwate, Kagoshima, Kumamoto, Miyagi, Okinawa and Tokyo Prefectures – broadcasting a total of 218 hours of biblical programs a month. Programs are also accessible online at twr360.org.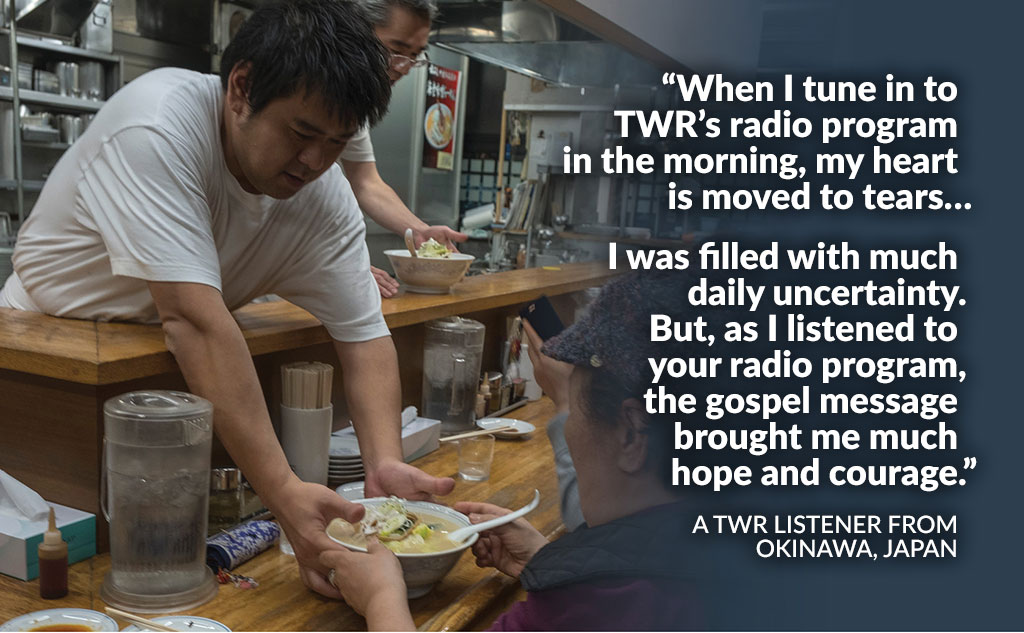 Time and again, we hear from Japanese listeners about how the programs have helped them. While some of them stumbled upon the broadcasts, TWR has also been making an active effort to publicise the programs.
Working alongside Japanese churches in what we call "Donkey Tracting", TWR Asia has been facilitating believers from Singapore churches to participate in several Donkey Tracting trips every year. Together, Singaporean and Japanese believers go into the community and share the good news, as inspired by our Lord, who came "humble and mounted on a donkey" in order to bring salvation for all.
Will you help give the gospel to the Japanese? You are free to give any amount. For every gift of S$50, we would like to thank you with a movie coupon to attend a special screening of the Christian movie Indivisible.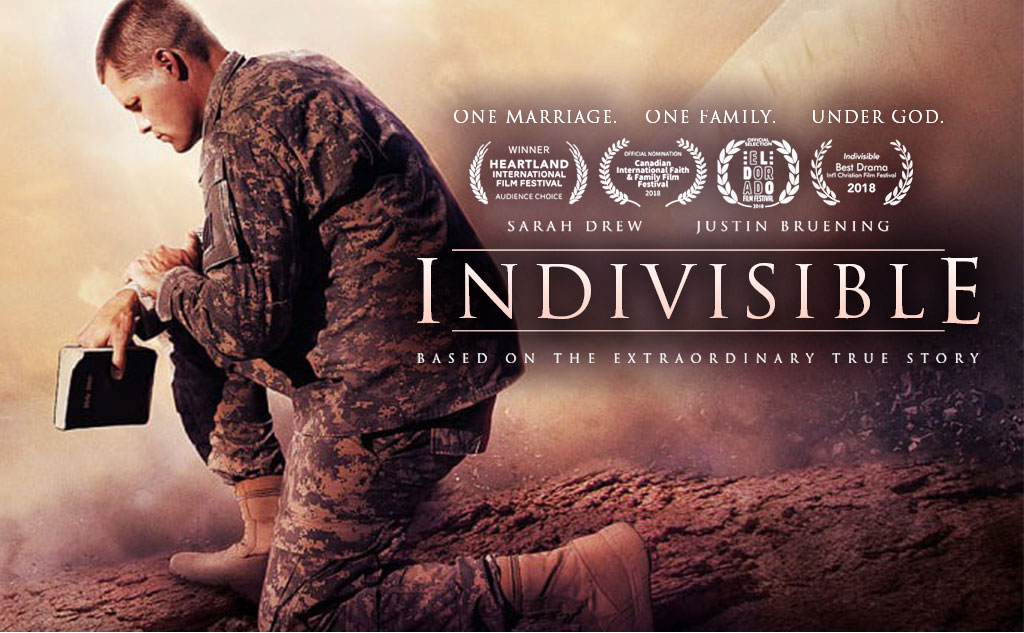 Movie synopsis: Based on a true story, US Army Chaplain Darren Turner is fresh out of the seminary and basic military training when he receives orders to deploy to Iraq. He leaves his wife Heather behind to care for their three young children, and the harsh realities of war make it hard for them to stay connected. When he returns, Darren and Heather must decide if they're willing to face one more battle – the fight to save their marriage.
We are organising two movie screenings at Shaw Theatres Lido. Please see the details below:
THURSDAY
21 February 2019
9:30pm*
SUNDAY
24 February 2019
4:00pm*
*Showtimes are determined by Shaw Theatres Lido and are subject to change, typically within 30 minutes of the time indicated. We will keep you informed of any changes.
If you wish to support this TWR's outreach to Japan, please e-mail Eugene or call 6501-5155.