Brittany Doak | Once in a Lifetime Experience
August 24, 2011
We had the opportunity to chat with Brittany Doak, who was in Singapore recently for a one month internship program with TWR-Asia's Finance department. As with all first time visitors to Singapore, we find out about her experiences and her thoughts about our little island.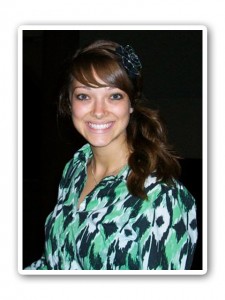 Tell us about yourself, and how you learnt about TWR.
I come from Tulsa, Oklahoma City. I am currently studying in Oklahoma Baptist University where I am doing a double major in International business and Finance. I still have one year of school left and will graduate in May 2012.
I learnt about TWR through one of my good friends who has done her internship with the organization last summer. She recommended TWR as the organization to do my internship program.
How did you go about to apply for the internship? How long was your internship to be exact?
I first contacted the Human Resources Department of TWR in Cary and expressed my interest for the internship program with them. Subsequently, they informed me that there was an opening for an internship with the Finance department at TWR-Asia in Singapore. I began to do some research about the country and learnt that it is a safe and modern city. I decided to take up the offer for the one-month internship. I was excited coming here as I had never visited Singapore and Asia itself.
TWR's office in Cary took care of all the paper work and application and arrangements for my accommodation in Singapore. I was informed that I would be staying with a TWR missionary based in Singapore.
The full internship program is for a period of two months, with the requirement of being posted outstation for a month. I have already completed the first month of internship in Cary, so here I am, for the one month internship in Singapore!
Tell us about your overall experience of having your internship at TWR-Asia.
Prior to my arrival here, I underwent an orientation and training at TWR's office in Cary. It helped me greatly and prepared me for my internship program as it explained TWR's ministry, the roles of the Finance department and the other departments.
While I was here in Singapore, I learnt a great deal about several financial programs, software and the role of the Finance department. The Finance team, comprising Linda and Esther, was very helpful and were able to answer my questions.
The office in Singapore is much smaller than the one in Cary. I was surprised as I thought that the office space would be much bigger, as TWR-Asia supports up to 20 countries in Asia.
This being your first time in Singapore, what are some first impressions and experiences from the places you went or people you met?

The team in TWR-Asia here has been very hospitable. They arranged dinners for me so I got to taste a wide variety of food. I have tried satay, roti prata, chicken and rice on banana leaf, beef bee hoon, and sushi, which are Malay, Indian, Indonesian, Chinese and Japanese cuisines respectively. The satay was excellent!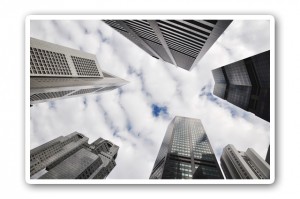 There were some surprises too. One of them is to find the city populated with so many people, and with a concentration of high-rise residential buildings. Another surprise is there seems to be a shopping mall in every corner and I am amazed at how they stay in business! These are in contrast to what I find back home.
It was also my first time taking the bus and subway in Singapore. The transport system is fairly efficient. As for the weather, it is really humid!
What was most memorable to you during your time in Singapore?

It would be the staff at TWR-Asia. They have been very gracious and kind to me during my time here. They have taken the time to show me to various popular places of interest. Some places I went to include the Night Safari, the Jurong Bird Park, Sentosa, Chinatown, Clarke Quay, Marina Bay Sands and the Singapore Flyer.
I remember each place I went to, but more so because of the staff who brought me there. The memories I have for each place are associated with the people I went with.
I am very thankful and grateful for them. God has really blessed my time here!