Introducing…the Renshaws!
February 22, 2012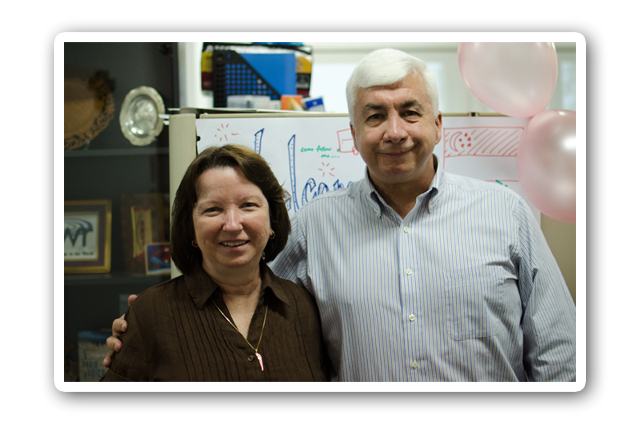 We would like to introduce the newest additions to the TWR-Asia family, Daryl and Gaynelle Renshaw!
Daryl and Gaynelle are TWR missionaries from Florida, USA, and Daryl is joining TWR-Asia as the new Director of the Asia Regional Support Services.
"Gaynelle and I are excited about the vision that God has given to the TWR team for Asia, and we are excited to be a part of that," said Daryl. "We are looking forward to working with the other team members as they carry out their responsibilities, and building deeper relationships with the team both here in Singapore and the ministry teams in the other countries."
Even though they have been here a couple of times during the last few months, the team made a little "banner" this morning to welcome them officially on their first day with us!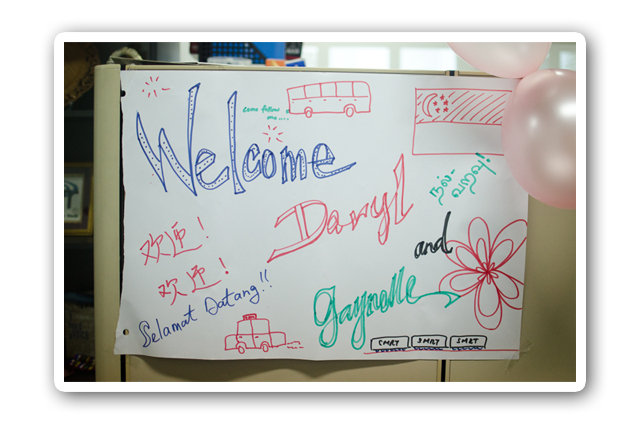 Join us in wishing Daryl and Gaynelle a warm welcome to Singapore (literally), and to TWR-Asia!