Marli Spieker
March 29, 2012
International Women's Day is celebrated worldwide on 8 March. This month, we have the privilege to speak with Marli Spieker, founder of TWR's Project Hannah International ministry, who was in town recently to share her valuable experiences and incredible journey serving God in TWR for the last 45 years.
What's your current role in TWR?
I am the founder and Global Ministry Director of Project Hannah, a ministry of TWR. I travel around the world to establish Project Hannah ministry in new countries, whenever we are invited to. My role is to cast the vision, to mentor, encourage and train our teams and manage administrative issues of this large ministry. I must say that this ministry does not depend on the leader. My aim is to make the people who carried the ministry strong in their walk with God first.
My primary objective is to cast and implement the vision that God gave me in a way that people will catch and carry it in their country, totally contextualizing it to their reality. This way it becomes a culturally relevant ministry, no matter where in the world it is carried out.
My duty includes establishing international relationships and partnerships with TWR national partners and also raising funds for this worldwide ministry. I must say it is so wonderful to do what I am doing.
When did you first start serving in TWR?
My husband and I had the privilege to start Trans World Radio in Brazil from scratch 45 years ago!
My first job in TWR-Brazil was to create and produce a children's program which I produced for 14 years called Happy Child. I also produced and presented several other programs such as Faith & Inspiration and other drama programs focusing on addictions and holistic areas.
Finally, the TWR-Brazil leadership asked me to do a women's program which I did for five years before I left Brazil. At the time, I led a Bible study in the church with a group of women from all walks of life including working professionals, maids, young mothers and widows. They became a focus group that helped me develop the programs to help women deal with life issues as well as spiritual issues in a creative way.
When and how did Project Hannah start?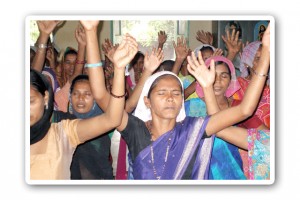 In 1996, my husband was appointed the TWR Regional Director of Asia Pacific. That was when we relocated to Singapore to set up the new office here.
While I was here, God revealed to me the oppression that women in Asia experienced.
I heard God ask, "Do you see that the oppression is not only physical, but also over their minds, their hearts and their families?"
That moment, I said to God that whatever HE wanted me to do to help oppressed women and take them out of darkness, I would do it. That was the beginning of Project Hannah in 1997.
The women's program I had produced in Brazil years earlier then became the blueprint for Women of Hope which today is Project Hannah's voice broadcast in 59 languages. It is produced in more languages, but they are used in handheld devices like MP3 players, CDs and cassettes.
While trying to understand why women all over the world have been historical subjected to all kinds of abuse and indignities, God took me to Genesis 3:15, "I will put enmity between you and the woman, and between your offspring and hers." I understood that this is the reason for women's suffering. That 'enemity' is a special spiritual warfare against them. In India and China, baby girls are aborted simply because of their gender. Women are the largest unreached people group in the world, according to missiologist John Fain. In some countries, it is said that "they suffer from the womb to the tomb"!
What were some challenges faced in starting up Project Hannah?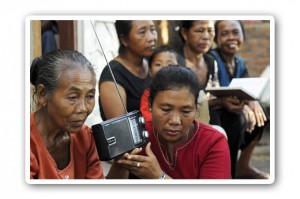 When I first received the call and the vision, I wondered, "What can a simple woman like me do?" I gave lots of excuses, but God asked me what I had in my hand. My reply to Him was, I am a communicator and I am able to do a radio well. I know that radio crosses any barrier, be it political, religious, and cultural — even man-made barriers! I remembered my radio program for women in Brazil.
Then God gave me the strategy to develop an English script from an existing blueprint that could be completely contextualized so that we could share our lives and our faith with women of any culture through the radio.
The major challenge was to find personnel and finances. We had absolutely nothing. My husband with his unwavering faith and vision said, "We will trust God to raise the funds necessary for this new ministry." God provided everything in His time.
This challenge still remains today as we pay only 10% of the 300 workers serving with Project Hannah, with the rest serving on a voluntary basis.
Another challenge for me is to leave my comfort zone, my worldview, and my understanding of life-issues to get into the mindsets of the women whom we serve in Asia and around the world. It is a daily challenge and learning process for me, but I love it!
Can you share an example in which you have been blessed by God, through Project Hannah?
Six years ago, my daughter-in law and her three children met with a terrible car accident. My three grandchildren were severely injured. Fortunately, my granddaughter and daughter-in-law were able to walk away from the totally wrecked car.
However, my five-year-old grandson took a severe impact to his head. He took up to 350 stitches alone on his little face and had internal bleeding in his brain that was inoperable. The doctors predicted that he would become a 'vegetable' in the next 72 hours. My other grandson was also hospitalized.
I sent an email to our intercessors globally to seek prayers that God would send his angels to touch my grandsons who were still in the hospital. I received an email from a group of intercessors in a women's prison in Paraguay. This was a prayer group of inmates who were raised up after a revival meeting during my visit there. There were prayers all over the world in Project Hannah Ministry to my prayer request.
After 72 hours, a God-given miracle took place. My five-year-old grandson woke up agitatedly. He pulled out the tubes he was hooked-up with to the machines, and was able to talk normally. The next day, he was able to walk out of the hospital.
After 10 days, he was completely healed. A few days later, he told his family that he saw angels in the hospital room who were helping the doctors to make him feel better. He described that they were touching his body and his damaged organs.
Then I recalled the email from Paraguay that assured me that God would send the angels to touch my grandchildren. That was the first time I became a recipient of Project Hannah's ministry who ministered to me.
My grandson is now 11-years-old, extremely bright, a fantastic athlete and so is his brother. Both were miraculously healed through the prayers of women who were in Project Hannah's ministry.
I could tell you hundreds of life-transformed stories of women who were healed emotionally and whose families were totally restored. Several men have also written to us that they have come to Christ through listening to the Women of Hope program. It has been an amazing blessing to me.
What is one precious lesson you learned during your time in the ministry?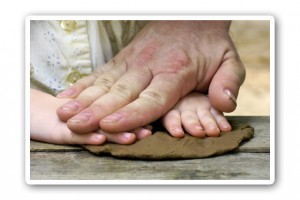 God is not dependent on our accomplishment or abilities. HE uses whoever he wants and usually HE uses broken people. HE can use what you think you do not have.
God chooses and uses women with a shepherd's heart, and who have gone to deeper waters and have known Him in a deeper way. In the early days when God called me to start Project Hannah, he taught me to be clay in His hands — not just flexible, but pliable in His mighty hands. When we commit ourselves fully in His hands and His will, there is nothing we cannot do for Him.
Do you have any words of encouragement for the rest of our staff and our readers?
No one can live a Christ-filled life except through Christ. It is written, "I have been crucified with Christ. So now it is not me who lives but HE lives through me. And the life that I now live, I live by faith in him who died and gave himself for me." (Galatians 2:20) This is a powerful revelation!
The great danger for Christian workers is to think that the work they are doing depends on their ability and performance. We are bogged down by Satan's lies in our minds saying we are either not good enough, or lack finances etc. In reality, God just wants to use us and live His life through us. The spirit of God wants to flow through us so we can connect the message and people. For our ministry, we connect the sick women in this world to the healer and lover of their souls.
The world out there has no connection to the real source of power! People are so concerned with their jobs, money and performance. I feel this is especially true in Singaporean society. Christians should not give in to this mentality. In Him, there is no need for us to get trapped into the frenzy of the 'performance syndrome'. We should do the work to the best of our abilities. Do your best and let God do the rest!
We also need to be alert to the attacks of the enemy, especially in our ministry teams. Satan loves to use division among Christians. It is written that Satan comes to destroy and accuse the brethren. This is not from God. When this happens, we need to refocus back to the cross! We need to strive for unity for there our Lord will pour out his blessings (with reference to Psalm 133).