Brother "C" | Holistic Ministry (China)
July 30, 2009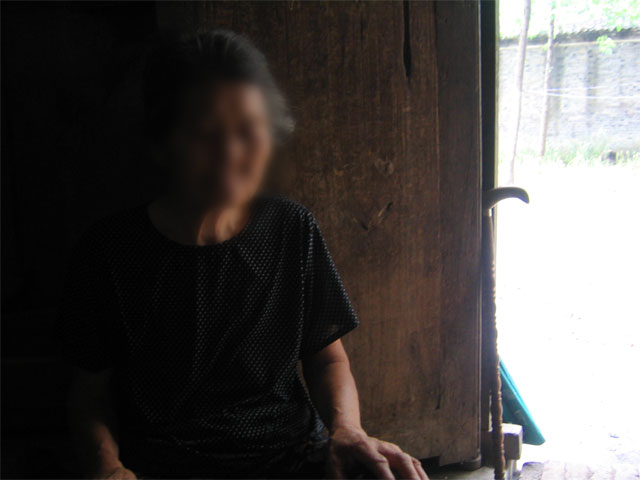 "I distinctly remember this one lady we visited while we were in one of the villages. As we called in on her, and walked towards her, we saw there were tears in her eyes.
I didn't understand why at first. It was only later that she explained the reason for her tears: after she was tested to be HIV-positive, her own son left home and refused to visit her, for fear of contracting the dreaded disease. With the pain of familial rejection fresh in her mind, she couldn't fathom why we – strangers not related to her in any fashion – would be willing to call on her, visit her, and embrace her."

Our brother, "C", with the China Holistic ministry team had been serving in a full-time capacity in his church for seventeen years, before taking this step and serving in the mission field through TWR in January 2008.
How did you first come to hear about TWR, and what made you join TWR?
Having served as a pastor for the last several years, I have had the opportunity to hear about the work of TWR. I recall some years ago, during missions focus month, a team came to my church and shared on the work of TWR, and one thing that I still remember about that occasion was my introduction to Megavoice unit – a solar-powered portable audio player – that was being used to reach out to people living in very remote parts of Asia.
How have your own life experiences helped you in your ministry?
I praise God for giving me the years of serving as a pastor, where I gained lots of counseling opportunities. I learned that behind the veneer of affluence, many families need help. That lesson serves me well even today, as I visit houses located in HIV/AIDS-affected villages. I find myself doing pretty much the same thing I did then. Even though the situations faced are vastly different, what is similar is that these people need a pair of caring, listening ears. God continues to grant me the willing heart to sit down and listen with patience.
What are some memorable or inspirational moments you had in your ministry with TWR?
One day, we received an email requesting an urgent corporate time of prayer for the team on Guam and a technical issue where two radio transmitters were unable to broadcast. I remember we congregated at 3pm to pray. Later, I got an email saying, "Dear team, Thanks for your prayers – they are such a great encouragement! We have been able to get the transmitter to run at half power successfully so our programs can go out tonight. Most people tuning in will be able to hear the programs just fine…"
This was truly inspiring for me, on two counts. First, it was an immediate answer to prayer. Second, the fact that TWR faced an urgent situation with prayer spoke volumes to me. It showed me that we did not just preach prayer, but we practiced it too!
Can you share an example of how you have been especially blessed by God?
In our visits, we normally go from house to house and offering a listening ear and praying for the HIV/AIDS-affected individuals, children and families. On one of my visits, we asked a villager how she became a Christian. She raised her hand, pointed to her neighbor who was outside, and said, "She shared the Gospel with me."
I was so thrilled to hear that, because I knew that her neighbor is one of the beneficiaries of our HIV/AIDS Lighthouse program. To me, this was an indication of God's approval of our ministry: having been blessed herself, this Sister-in-Christ then became a channel of blessing to others!