Brother "A" | Holistic Ministry (Indonesia)
August 14, 2009
Tell us a little about yourself, and how you got involved with full-time ministry in TWR-Asia.
My name is 'A', and I have been with TWR-Asia since July 2007. One of the reasons that attracted me to TWR-Asia was its clear vision to reach people using media. Also, TWR-Asia planned to send me to Aceh, which I have a burden for. I believe that going to Aceh is a God-given opportunity for me to share Jesus in a way which is acceptable to the Acehnese people, using the holistic ministry approach.
What is the general response from the people you serve towards the gospel and TWR-Asia's ministry/programs?
In the last two years, the response from the Aceh people to my ministry is very good. They have begun to understand that Christianity is not evil, and they see that Christians are kind people who are willing to stand by their side when they are in difficult situations. This is especially true after the tsunami that hit the region in 2004. They also learn about Christian values through the radio programs we produce in the Acehnese language, in a format that they can understand and accept.
How has serving in TWR impacted you?
Serving in this ministry has helped me grow in my spiritual life. Now I understand more about the need to really depend on God and to have a more intimate personal relationship with him. I have also learnt more about the people I minister to, and to love those who are not friendly towards me.  I love this ministry as it gives me the opportunity to meet with people, to listen to them when they share their problems, to understand them, and to empathize with them and help them.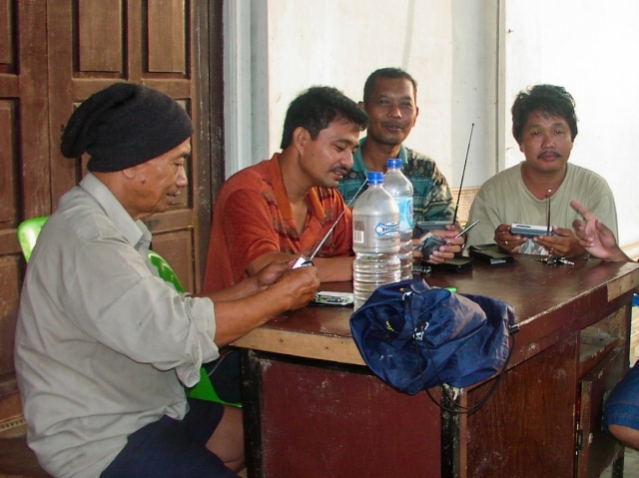 What are some memorable or inspirational moments you had during your ministry with TWR?
One such moment is the God-given opportunities to help the people of Aceh recover from the losses sustained because of the tsunami. One example is the Microloan project, which gives them a small sum of money to start small home-businesses. This way they can earn an income to support their family. This also gives me the opportunity to talk with them about their life, and about love, honesty, respect and other important values, which in turn opens the way to sharing the gospel.