Sister "Y" | Outreach to an Oral Culture
September 2, 2009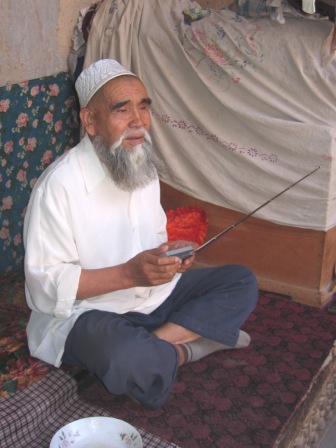 "The listeners tell me that they like the broadcast program and audio players very much. Even though some of them can read, they are usually tired at the end of the day, and prefer to listen to the Bible programs instead."
Sister 'Y' has a passion for oral communicators, and she has been partnering with TWR for over 2 years. She helps to promote TWR's broadcast program and portable audio players among the community.
Can you share a testimony or example in which you or your ministry/work has been especially blessed by God?
"The usage of the portable audio players has really helped me a lot in my ministry outreach. Before, I had to start from zero – the people in the oral community knew practically nothing about the Gospel. But now with the audio players, they can listen to it first to get some understanding of Jesus and His teachings, and we can have a discussion afterwards. It really does help to start the ball rolling."
How has your ministry grown since you first began?
"The listeners tell me that they really like the program, which is produced in a format that combines God's Word and believers' testimonies. The teaching helps them in their understanding of the Bible, and the testimonies encourage them in their daily struggles."
Sister 'Y' is glad that the response has been good.
"Because the audio device is so portable, they are able to listen to God's Word anytime and anywhere. It's really convenient, and they like the portable players a lot. I feel that these devices are a blessing from God. They've opened doors for me to share the Gospel with the people here, and some have come to accept Christ as their Savior."
How has serving in TWR impacted you?
"Partnering with TWR helps my ministry in reaching out to the oral community, and I've also benefited through the many friends I've made along the way! I'm especially thankful to TWR for developing programs and availing tools like shortwave broadcasts and portable audio players to the oral communities in China."