Nepal | Building Up the Church
October 3, 2009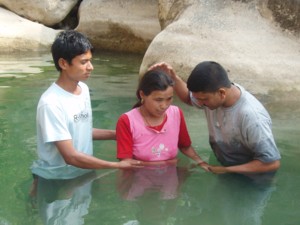 Tell us a bit about yourself. How did you become a Christian?
My name is 'T'. I was born in the Western Region of Nepal, and I am 35-years-old this year. I have two children. My parents became Christians in 1983. There were few Christians in Nepal then. My parents were from another religion, and were involved in idol worship and performed many religious rituals but did not experience any peace in their hearts and minds.
One day, someone from our village shared the gospel with my family. My brother was the first to receive Christ as his personal Savior. The family could sense a positive change in him. That was how we came to the Lord.
How did you come to know about, and serve, in TWR?
In 1994, I came across TWR's broadcast of Thru the Bible (TTB). At that time, it was very difficult to visit people's homes and preach the gospel to them. TWR's broadcast struck me because I found that it was an effective way of reaching many people with the gospel. That was how I first came to know about TWR. In 1998, I came to know one of the TWR staff in Nepal. Through him, I learnt more about TWR's ministry in Nepal and also knew of an opportunity to serve in TWR. I started serving as a volunteer with TWR because I shared a common vision with TWR, and my ministry goals are similar to that of TWR's. In 2001, I became a full-time staff.
What do you do in TWR? Share with us more details about your ministry.
I am an Area Coordinator. Part of my work involves following-up with the listeners in the Eastern Region of Nepal, visiting them from time to time, collecting feedback and responses from them (i.e. letters, postcards) and encouraging them to listen to the programs.
I also share about TWR's ministry and programs with different groups of people, including church leaders. There are also a number of Christian groups which many pastors are a part of. I visit these different groups regularly, and share with them about TWR's ministry in Nepal and the programs we broadcast. If we speak with a pastor about TWR's ministry and programs, his congregation will also come to know about us through him. This way, I can expand the ministry more effectively.
I am one of TWR's most regular listeners as I also monitor the audio quality of the programs in the various places I visit! This helps me assess whether the programs are effective in a particular area. In Nepal, there are many FM stations. Part of my work also involves keeping in touch with the station managers of the FM stations in my area to build relationships or develop new partnerships.
Sometimes, I am also involved in community projects such as blood donation drives. This gives me opportunities to share more about TWR's ministry and programs.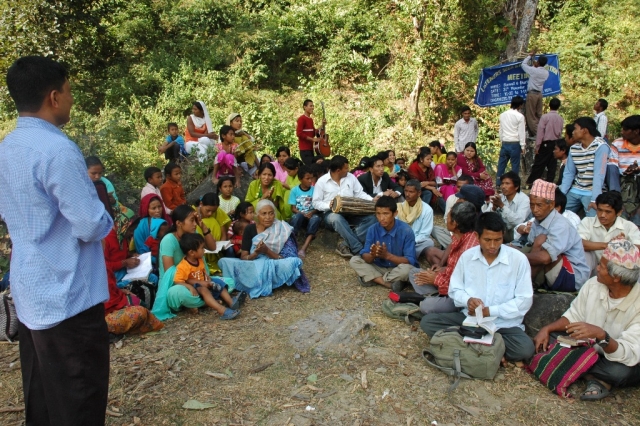 What are some of the greatest needs of the people you minister to?
There are many needs, such as physical, social and emotional needs. However, first and foremost, we have to recognize that there is a spiritual need. TWR meets the spiritual needs of the people as the programs help to strengthen their relationship with God, and helps them live their lives according to God's word.
There are also prayer needs, and the listeners often ask for prayers in their letters, or when I meet them. They share their personal issues and problems with me. I will pray for them and counsel them sometimes. Some listeners also ask for tracts or Christian literature so that they can share the gospel with others, or for their own spiritual growth.
What are some of the challenges you face in your ministry?
One of the greatest challenges I face is traveling to remote areas. I remember one incident when I was traveling with a pastor. It was evening, and getting very dark. We were looking for a place to stay for the night, but could not find any rooms available. To make things worse, it was the rainy season and was very cold.
Due to some political tensions at the time, people were generally mistrusting of each other and no one dared to rent us a room. Eventually, someone allowed us to sleep outside his house, but did not allow us to go into the house. It was very cold, and we could not rest very well. The next morning, we gave the person some money to thank him before going on our way.
These challenges are very common to us, but I thank God for His help and provision. Every time I face difficulties, I remind myself that Jesus himself also went through many challenges.
What are some areas of growth in your ministry?
The number of listeners has increased by a lot, and we link them up with the local churches. This way, our listeners are engaged with a local church. There are an estimated 1,300 listeners in the Eastern Region who are in contact with us. About 30 churches have also been established as a result of our ministry. Through our ministry, pastors have come to know about our Bible teaching/Bible study programs, and are better able to prepare their messages to benefit their congregations and churches. 50 listeners have also been baptized as a result of our ministry.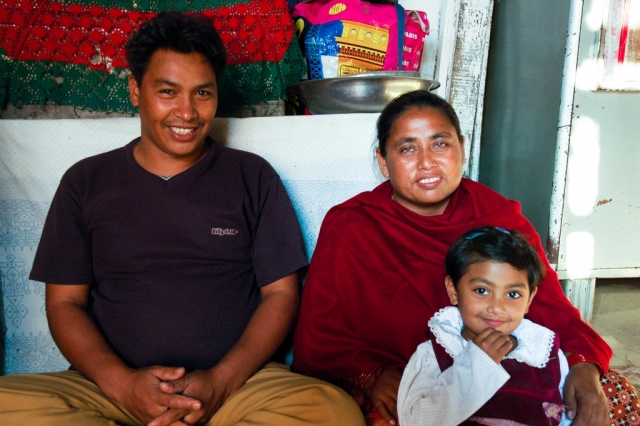 Do you have any listeners' stories/testimonies to share?
I know of a listener named 'B' who lives in the Eastern Region of Nepal and rides a rickshaw for a living. He is from one of the lower castes, and this group is oppressed and generally disadvantaged in all aspects of life (i.e. financial, education, health). He has to work very hard to support his family, yet his wife is always complaining against him and blaming him. He became an alcoholic because of his wife, and this resulted in health issues which prevented him from working. As he was the sole breadwinner, this caused more problems in his home between him and his wife.
I encouraged him and shared that he will be healed if he believed in Jesus. I also advised him to seek treatment as the government handed out free medication for people with his medical condition.
I introduced him to TWR's programs and he started listening to TTB. One day, he visited a church which was near his home, and he saw that everyone loved and cared for one another, and there was no segregation between the castes. He became a Christian, and is now a faithful listener of TTB. He is grateful for TWR's ministry as he not only became physically well, but also had the opportunity to be part of God's kingdom.
When he was sick, he had lost all hope, and felt that no one cared for him or loved him. Now, he is well, and is back at work. His wife has also become a Christian because of him.