Shanti Basnet | Celebrating Women
March 9, 2010
International Women's Day (8 March) celebrates the economic, political and social achievements of women past, present and future. Annually on 8 March, thousands of events are held throughout the world to inspire women and celebrate achievements. Many global corporations have also started to more actively support International Women's Day. (Source: internationalwomensday.com)
With this in mind, we speak with Shanti Basnet, TWR-Nepal's women and children's ministry coordinator, and celebrate her work among women and children in Nepal.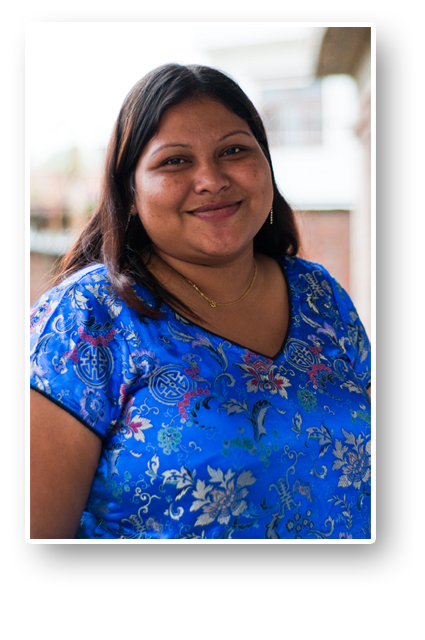 Tell us a bit about yourself.
My name is Shanti Basnet, and I am from Butwal, Nepal. I was born in Nawalparasi district.
I am the women and children's ministry coordinator for TWR-Nepal. I translate the Women of Hope (Nari Asha) scripts from English and I produce the programs as well. Whenever I translate the script, I learn new things, and I am blessed.
There were few Christians in Nepal when I was a child. I used to go to church and Sunday school with my mother as a child, but it was only because I liked singing the songs and dancing to them.
One day, a Dutch missionary came to Butwal. I was born into a lower caste and everyone looked down on us and hated us, but the missionary came to our house and ate with us and cared for us. She even invited us to her home.
Something about her touched me. Why did this missionary love us so much when others hated us? What made her different? Through the actions of the Dutch missionary, I was touched by God's love and I realized that there was indeed a real living God after all.
How did you come to know about, and serve in TWR?
I first heard of TWR's programs before I heard of TWR! I was listening regularly to The Word Today (Mukti Ko Marga), but I didn't know it was produced by TWR. I first began serving with another organization, mainly doing social work among women. I was there for six years before I got married. After marriage, I did not just want to remain a housewife and stay at home. I started praying for direction from the Lord, and for Him to show me what I should be doing.
One day, I received a call from TWR-Nepal offering me the job of women and children coordinator. I was very surprised when I got the call because there are so many other qualified Christian women in Butwal. However, I was told that my experience and skills matched the job scope perfectly. I asked for some time to pray and seek the Lord about the job. As my personal desire is to serve among women and children, I accepted the job after praying about it. I finally joined TWR-Nepal in April 2008.
What are some of the greatest needs of the people you minister to?
Many women in Nepal are underprivileged. In the cities and towns, some women are able to get education and are quite well-to-do. However, many are poor, especially those in rural areas. When I visit women in the villages, they share with me stories of domestic violence – even among those who are educated. More often than not, women keep silent about the domestic violence and abuse they face, but I believe in every home, there is a story. Women are like second-class citizens even now. The situation is much worse in the rural areas.
The children face problems such as sexual exploitation, trafficking and child labor. From what I see, awareness and education are important which is why the children's literacy class is so critical. Creating awareness is one of my priorities. We do so either through the radio or during visits.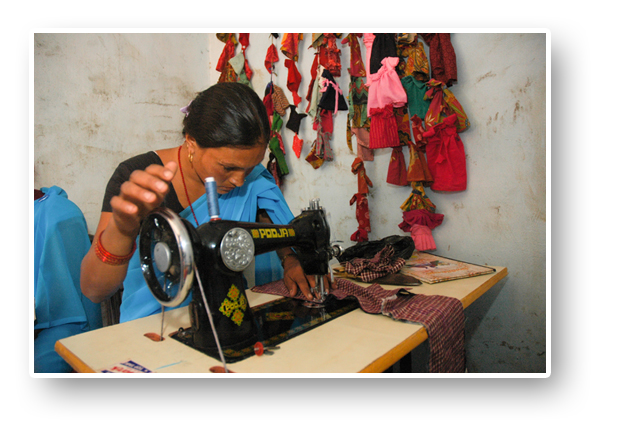 How can these needs be met?
The first thing that is needed is awareness. We need to educate women, their husbands and their families on the plight and rights of women, as well as their role in society. We can educate them through the radio, through the mass media, or through visits.
Next, we need to empower women by teaching them skills such as reading. Many women who are being trafficked cannot read and they do not even know it when they are taken out of their city or country. If they can read, they can at least read the street signs and know that they are in a different place or country.
In 2008, we started a holistic program which comprised an adult literacy class for women. This program aimed to help women learn basic reading and writing within six months. We also had a skills development class which taught them sewing. After this six month sewing course which was free of charge, many ladies started their own tailoring business.
Many women in Nepal are also dependent on their husbands for their livelihood. They use whatever money their husband gives them for household expenses, and they often do not have enough money for themselves, even for basic needs such as clothes. With these skills, they can have some measure of independence and earn some money for themselves.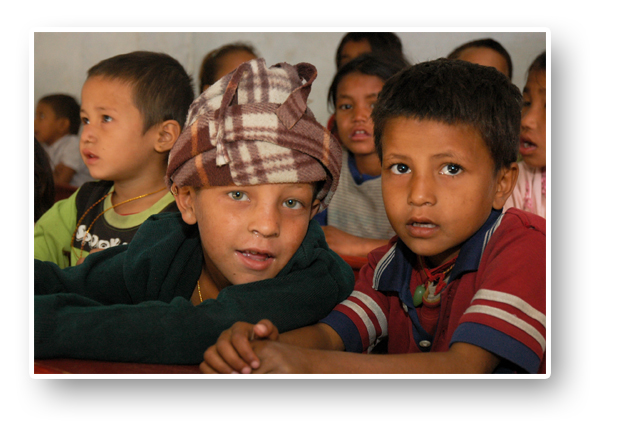 How do you minister to children in Nepal?
Last year, we had a children's literacy class which was held in a slum area. As the parents are busy earning a living, they have little time to spend with their children and have no money to send them to school. After going through the literacy class, some of them go on to join the government schools. As they have never been to school, they never saw the need for education or saw it as part of their lives. However, after learning some of the basics, they develop an interest in learning.
Another way we minister to the kids is through Balphulbari (Children's Garden). This program is broadcast over eight FM stations. When we visit the children in the villages, they give us very positive responses. We also distribute radios in orphanages so that the children can listen to Balphulbari.
In one of the orphanages, there is a box where the children can drop their notes or letters to us, and we will pick up the notes when we visit them. We currently work with five orphanages. The children are very excited and they will ask for more program schedules so that they can share them with their friends. In this way, the children help to publicize our programs as well!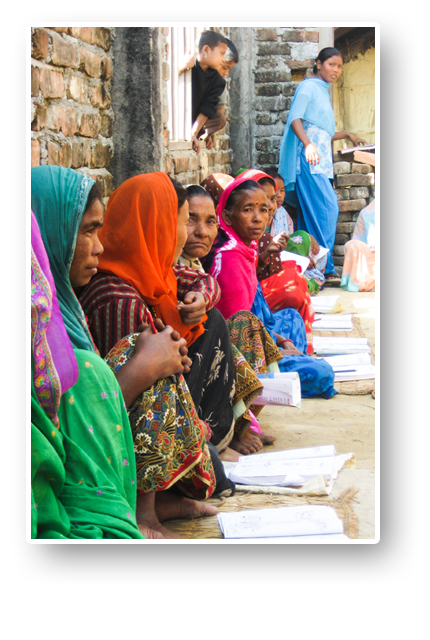 Do you have any listeners' stories or testimonies to share?
Gita is 15-years-old. She lives in the slums and her parents support the family by collecting stones from the river and selling them to construction companies. Gita has to take care of her younger brothers while her parents worked. Thus, she was unable to go to school. She had never been to school and was unable to read or write.
At first, she was unwilling to come for the literacy class. However, we persuaded her and eventually, she agreed to join us.
One day, a man went to her village and Gita was on her way to fetch water from the well when he spoke with her and told her of a job vacancy in Kathmandu. He told her that if she went with him and worked there, she would be able to earn a lot of money, have a better life, buy new clothes and even jewelry.
She was swayed by this man as she felt she wanted to help support her family. He told her not to tell anyone about it, not even her parents, and that she could phone them after she arrived in Kathmandu. He arranged to meet her early in the morning to leave for Kathmandu.
She met the man at the arranged time, and he brought her to the bus-station. She had no idea that he was a trafficker, and that she was about to be brought into India and sold into prostitution. He told her to say that he was her husband if anyone questioned them. They managed to evade detection and he took her close to the border with India. They were about to board the bus to cross the border when she saw a sign-post.
With what she learnt from the literacy class, she was able to make out certain words on the sign-post and realized that they were nowhere near Kathmandu! She knew the place they were at was near the border with India, and realized she was being brought to India. She managed to get away from the man and went to the authorities there, who helped her make her way home.