Utomo and Yosias | Serving God's people
April 20, 2010
This month, we feature two of our Indonesia staff, Utomo and Yosias, who have just been ordained as pastors. They talk about their service with their church and with TWR-Indonesia, as well as their thoughts on becoming ordained pastors.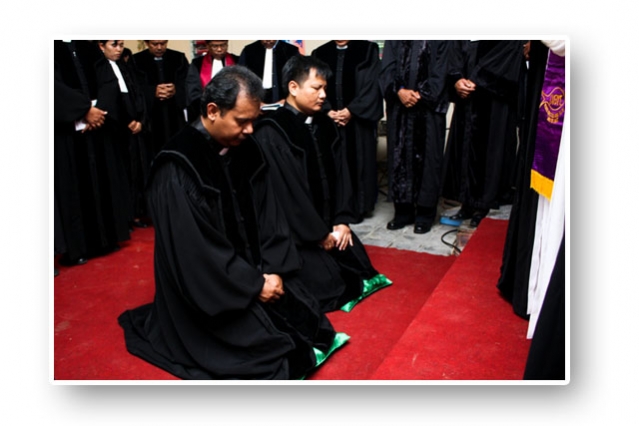 Tell us a bit about yourselves.
Utomo: I started going to church when I was a teenager, but I only came to know the Lord more personally when I read a book by Norman L. Warren titled The Way Ahead. Currently I am a member of an independent church in my town. They are very supportive of my ministry in TWR-Indonesia.
I graduated from a Bible school in 1994. After graduation, I started teaching in the same Bible school. For several years, I also helped pastor a local church in the area. The opportunity to be a Bible teacher and a pastor really helped me to grow both in my understanding of Biblical doctrines and also in my understanding of the people I served. These two skills have proven to be very useful in my ministry in TWR-Indonesia. When I first joined TWR-Indonesia, I was a radio program producer. My work involved preparing sermons and helping the listeners grow in their spiritual life.
Yosias: I grew up in a Christian family, but only became a believer when I was 17. After I graduated from Bible school, I started my ministry in a church located in a small village. The experiences that I got from the ministry there helped me develop my personal ministry. After a few years in that church, I moved to another church where I gained more experience. Several years later, I joined TWR-Indonesia.
Through this new ministry, more believers had the chance to learn the Word of God from the Thru the Bible programs that I produced. I myself learnt a lot as I was producing the programs. They helped to enrich and equip me to serve God better.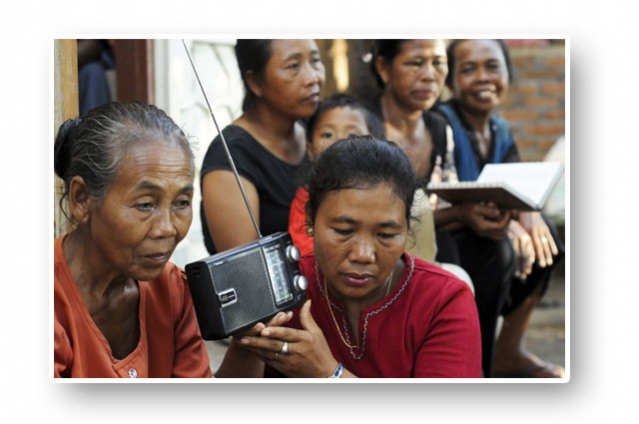 How has your work with TWR helped in your ministry in church?
Utomo: The programs, such as Insight for Living, help me to delve even deeper into my understanding of Biblical teachings. This in turn helps me implement them better in my personal, family and ministry life. I learn a lot from the radio programs. Sometimes, I even use what I learn in my sermons and messages, and I am sure the messages from the programs will also bless those who listen to my sermons.
Yosias: Like Utomo, I also use TWR-Indonesia's programs to help in preparing my sermons. I get a lot of spiritual blessings from the programs. TWR's programs have really helped me in my ministry and also helped our church members grow spiritually as there are different kinds of programs to cater to different groups. There are childrens' programs, youth programs, women's programs and even programs for church leaders.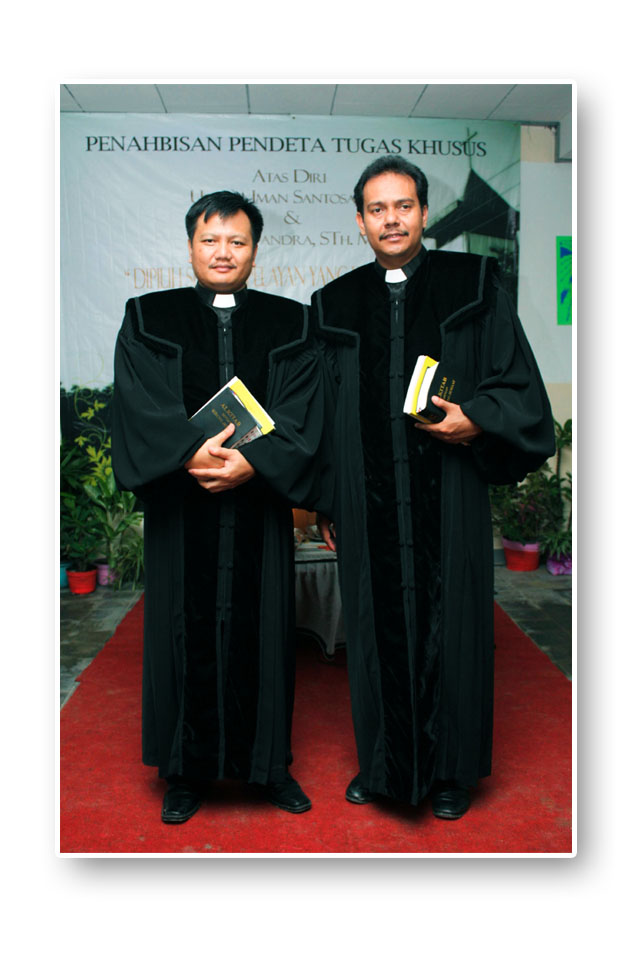 What are your thoughts on becoming an ordained pastor?
Utomo: While I am now not a full-time pastor of any church, I am actively involved in the ministry of some churches, especially in my home church. From the TWR programs that I produce and listen to, I learn a lot of new ideas and develop new ways of ministry that I can apply in the local churches where I minister. TWR also finds opportunities to have ministries in the churches. Often, the churches also invite the ministry teams from TWR-Indonesia to help out with certain ministries, such as the children's ministry, Bible teaching and discipling.
Being an ordained pastor opens doors to specific opportunities and churches that I previously had no access to. My ordination came about when a church that has been in partnership with TWR for many years gave me the opportunity. The leaders of the church considered my past and current ministry experience – both in the churches and TWR-Indonesia – as adequate enough to meet the criteria for ordination. The whole process, including probation, took about a year. I am very happy about being ordained, as ordained pastors in Indonesia have more opportunities for different kinds of ministry. This also opens up more avenues for me to minister to the members of the churches I work with. Through this, the ministry of TWR-Indonesia will also have a chance to be developed to a new level.
Yosias: As an ordained pastor, I have the opportunity to serve more actively and really improve my ministry. I have produced Thru the Bible programs in Bahasa Indonesia for years, and many listeners call me "pastor" but I have to tell them that I have not yet been ordained. Now, as an ordained pastor, I have greater responsibilities to God and I hope to do my best serve Him both in TWR and with the churches.