Bill Mial | Running the Race Well
August 5, 2010
TWR-Asia staff had the privilege of having Bill Mial, a member of the Strategic Initiatives and Partnership Team – and the longest serving missionary in TWR today – share with us his wealth of Godly wisdom during our staff retreat and Partners' Meeting in Singapore. We managed to catch up with Bill despite his busy schedule, and listened to him share about the experiences he had amassed over 51 years in various TWR offices and stations around the world.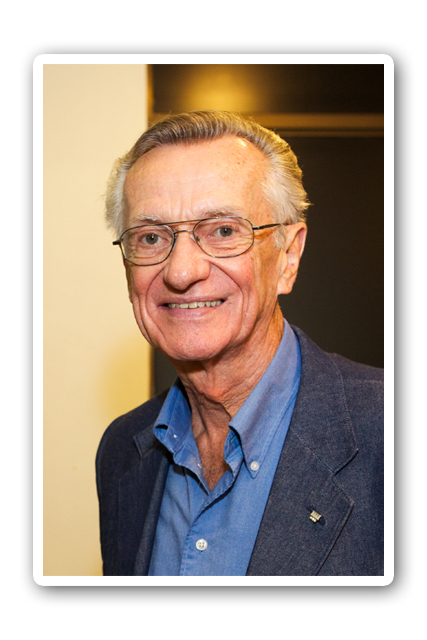 How did you come to join TWR?
Very frequently, we base what we do on a need. This sounds very legitimate, but in my opinion 'need' alone is not enough; God's calling is more important.
My wife and I contacted all the Christian radio stations we knew of at that time (this was in the late 1950s), and every one of them said the same thing: please come, we need help in Africa, Honduras, Panama, et cetera. Everybody needed help and they sent us their application forms, but we didn't have any peace in our hearts that just because they needed help, that it was God's call for us.
One day I got a phone call from my father. He said I needed to go to church on Sunday night, because Paul Freed was speaking. As we were walking up the stairs to the church that Sunday night, my wife just knew in her heart that something special was going to happen. Now, at that time, neither of us had heard of Paul Freed.
So we listened to Paul Freed, and we learned that he had this little radio station in Tangier, Morocco. He showed us some movies that he had just taken, and they were rather primitive. However, when he finished, my wife and I felt as if the Holy Spirit had tapped us on the shoulder.
After a brief discussion, my wife and I agreed that we should go talk to him. We went down, and I said to Dr. Freed, "Do you need any help?" He said they needed just one person who knew about radio production and operating studio equipment. I told him that was my major in college, and I was one person.
So here I am. The call was so strong and so clear.
What is one important thing that God has taught you over the last 50 years?
1 Peter 4: 7 says this, "The end of all things is near. Therefore be clear-minded and self-controlled so that you can pray." (NIV)
Our natural reaction would be to say , "The end of all things is near. We need to get the job done", but Peter reminds us through the Word that we need to pray. I think the missing ingredient in ministry, in general, is finding the role of prayer in outreach efforts. I feel that if the Global Strategic Plan is to explode worldwide, we need to find the appropriate way to have a prayer component for it. We are still looking at how this might look and how this is going to happen, but it is absolutely critical.
Also, through the years, I have noticed that whenever God opened a door for an opportunity or a project, He ALWAYS provided the necessary resources and funding. This is my personal conviction.
How has God impacted you through your service with TWR?
I believe that the call of God on your lives is very important, because you have entered a spiritual battlefield. As life always is, you have certain expectations, and the ministry ends up being very different than what you expected it to be. There are always disappointments.
In our first year in Morocco, the ministry was closed by the government. Here we were: young and eager to go, but the ministry was gone. My wife and I initially thought that we would go to Africa and serve the Lord the rest of our lives. Less than 12 months later, that station was closing and we were jobless.
That was the first of many opportunities for me to ask, "Why am I here?"
This is why the call of God in your lives is so important: I had the assurance that God had called me to this ministry; it was a matter of waiting on His timing, and letting Him reveal His plans for me. God is very good at making sure that the gifts He gives to us are used in His time, and in His way.
You've seen the ministry change over the past 50 years. How do you see TWR's role in today's world?
I see three main areas in which TWR should continue to carry out its work:
The first is as a provider of services. By this, I don't just mean programs over radio, the internet and portable media, but also by our technological efforts – such as Linguablast and MAM (Media Asset Management) – to remove the language barrier that hampers distribution of God's word.
The second area is through the strengthening and empowerment of our existing partnerships. Working together, we will be better able to effectively fulfill and develop our outreach efforts that are defined in our global strategic plans – church leadership and development, women, youth and children, oral communicators, holistic health issues, and extending the reach of God's word.
The third and final area lies in expanding our network, and finding new opportunities for partnership. I am convinced that unless we find new partnerships in the fields outlined in the GSP, we will not be able to fulfill the calling of TWR as expressed in the Global Strategic Plan.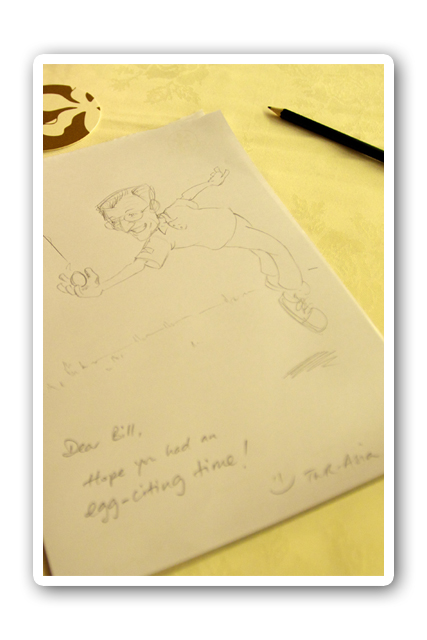 Do you have any words of encouragement for our staff and volunteers?
In Philippians 3:13-14, Paul says, "…Forgetting what is behind and straining toward what is ahead, I press on toward the goal to win the prize for which God has called me heavenward in Christ Jesus." (NIV)
There is only one thing you look back for, and that is to see the stones of remembrance – the promises of God's faithfulness. I am reminded of when the children of Israel entered into the Promised Land in the book of Joshua. God stopped the flow of the Jordan River so the Israelites could cross the river bed. In obedience to God's command, Joshua got men from each of the tribes of Israel to set up twelve large stones in the middle of the river bed. These stones served as a memorial of what God had done.
We too, should have similar stones of remembrance in our lives. Look back at the stones, and keep your eyes on Jesus. I would like to leave with you a poem that has touched me.
"Lord, it belongs not my care whether I die or live,
To love and serve thee is my share, and this thy grace must give,
If life be long, I will be glad that I may long obey,
If short, then why should I be sad to soar to endless day."
As you run the race of life, I would like to encourage you to keep running, and keep running well.