Kim Song Haun | Making a difference to youth in Cambodia
September 15, 2010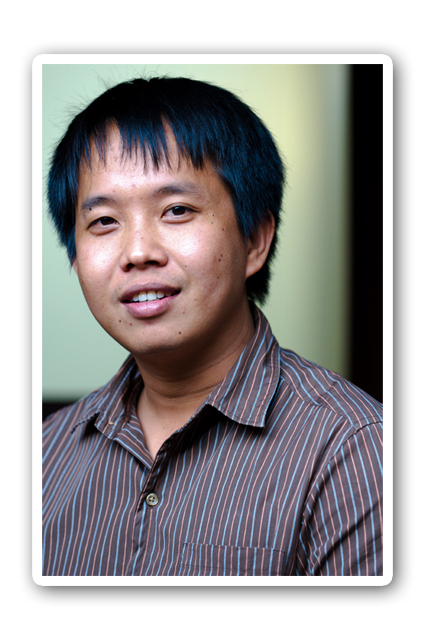 How did you come to join TWR?
In Cambodia, parents feel helpless because of the many problems their children face, and there is not much that they can do to help them. Youths between the ages of 15 to 30 make up 70 percent of the population in Cambodia. My nephew became involved in drugs, and it dawned upon me that only God can help change the negative things that are happening to the youth.
From then on, I was filled with the desire to speak God's word to youths in Cambodia. I longed to play a part to change the lives of Cambodian youth who are lacking quality education and are trapped in immorality.
Coincidentally, the TWR office in Cambodia was established in front of the bible college where I had enrolled in a 4-year seminary program. I also happened to know friends who work in TWR so through them, I got to know about the needs of the ministry and subsequently took up the role as a Youth Ministry Leader in 2007. My hope is to see youth in Cambodia grow spiritually.
Describe how your day in the office is like.
On a typical day, I would write scripts, edit and mix the scripted programs. I also do follow-up work which involves visiting the listeners personally, writing letters to them or giving them a call. Sometimes, there is also administrative work that needs to be done, and also writing monthly reports to track our progress.
What are some of the challenges that you face?
One of the challenges I face is script-writing. This is because we have to produce a new program each week. We broadcast programs every Friday and Saturday over stations in six provinces. We try to have fresh content and not use existing ones as the local youths have different needs and it changes over time. We recently produced a brand new program targeting the current needs of non-Christian youths. The topics touch on love, drug abuse, job search, sexual confusion, abortion, HIV issues, cheating in schools and others.
In the process of developing new programs, I need to go out to the field to carry out observation and surveys, for example, gather feedback from students in places like the university and gyms, and do research.
Do you have any testimonies to share?
During the economic crisis in 2009, we planned to reduce broadcasting from six stations to three, and also cut trips and visits to some provinces to save cost. However, thank God we did not need do so as God provided for us in the nick of time, so we continued with our broadcasts and field trips.
Another encouraging testimony I remember was about a blind listener who accepted Christ by listening to TWR's programs. Later he shared his experiences in the Royal Phnom Penh University during the third year of his studies. He currently has a small group which he meets with regularly at the university, and has also invited TWR staff to share during the group meetings.
You would also be surprised to learn that many monks have became avid listeners of our programs!
Any precious lessons you have gained from serving in TWR?
I have learnt a lot about how to work with the youth and meet their needs. I also learnt that teamwork is critical and we can learn from each other. The most valuable lesson is, at the end of the day, I know God is the one working among the youth in Cambodia.