Partnering Local Churches to Fulfill the Great Commission
September 28, 2010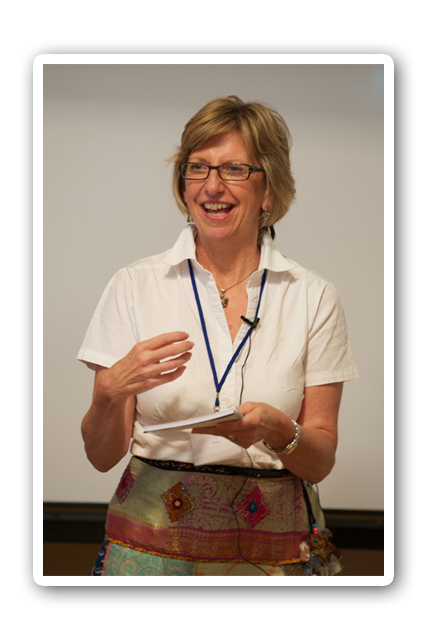 For five days in August, more than 30 TWR-Asia staff representing six countries (Indonesia, Singapore, Nepal, Vietnam, Cambodia, and the Philippines) gathered in the beautiful mountainous area of Batu, Indonesia to attend a Church Partnership Coaching program.
Facilitated by Barbara Shantz, TWR's Global Development Liaison, the program equipped participants with knowledge and skills which they can apply and use to assist local staff and ministry leaders in partnering local churches more effectively. The participants also learnt about the differences in personality and culture of churches, developing a country-specific fundraising strategy, as well as the true meaning of partnerships.

As TWR's mission is to assist the church in fulfilling the Great Commission, partnerships with churches and other Christian organizations are a mainstay in any TWR project. The work of TWR is not done in isolation from the local church, and the five-day coaching program helped reinforce this to the participants who welcomed and embraced the program.
"The program was informative and was able to change negative perceptions on fundraising," said John Hallig, Track Leader of Church Leadership Development (TWR-Philippines).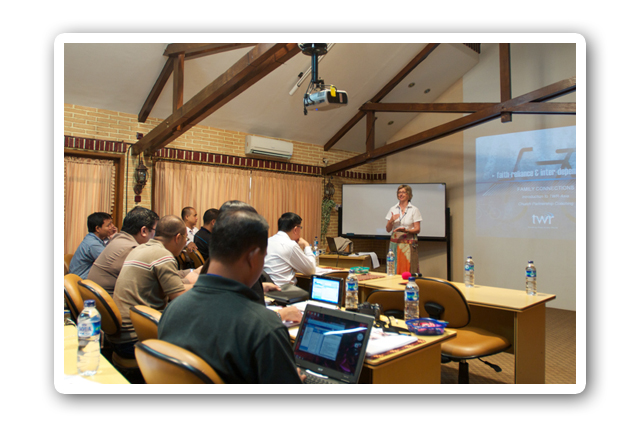 TWR-Asia's new Director of Fund Development, Eugene Lim, remarked, "It gave me a first-hand experience to get to know the ministry leaders from the other countries and the work that they do. It also gave me new insights into how I should go about my work in fund development and partnership."
Besides the coaching sessions, there was also time for recreation. What was also visible was the fellowship which strengthened the bonds between the participants from the various countries.
"I was impressed by the incredible hospitality extended to us by our hosts, TWR-Indonesia. I also learnt new techniques on fundraising from the course. It was indeed beneficial," said Samoeun Mom, Studio Operations Co-Coordinator (TWR-Cambodia).
For more photos, visit the album at TWR-Asia's Facebook page.