TFTW
July 17, 2012
"He jumped to his feet and began to walk. Then he went with them into the temple courts, walking and jumping, and praising God. When all the people saw him walking and praising God, they recognized him as the same man who used to sit begging at the temple gate called Beautiful, and they were filled with wonder and amazement at what had happened to him." — Acts 3:8-10 (NIV)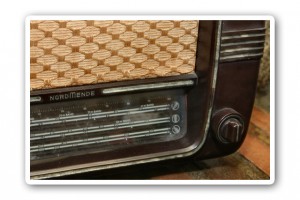 A couple of months ago, Rediffusion, a Chinese cable radio service in Singapore, ended its run after more than 60 years. Pre-television days, people would gather around this box at home or in a coffee shop to listen to stories. My mother used to tell us of the "dates" she had with the programmes. She loved the stories.
As a child, I loved it when my grandmother told stories of her past. Stories are great. Through them you learn a lot about people and events. I also love telling stories.
When I became a Christian, I learned the true value of Bible stories. They are not only intended to interest people, but to tell of Biblical truths. Christian stories tell about God and all He has done for us.
For many years, a lame man sat begging at the temple gate in Jerusalem. One day he saw Peter and John entering the temple and asked them for a gift. The two told him they had no money but wanted to give him something even better. "In the name of Jesus Christ the Nazarene", they raised him up. And the Scripture said "and with a leap, he stood upright and began to walk?"
Wow! After so many years just sitting and begging, he walked! What a wonderful testimony to God's power.
What would be the first thing you would do if you were in this situation?
The lame man's changed life did not stop at just him being able to walk. The first thing he did was to enter "the temple with them (Peter and John), walking and leaping and praising God."
True, Scripture does not tell us exactly what he was praising God about. But we can imagine what it was because the next verse tells us "?and they (the people) were taking note of him as being the one who used to sit at the Beautiful Gate of the temple?and they were filled with wonder and amazement at what had happened to him."
A changed life cannot keep quiet. He must tell the story of Jesus and His love.
I told you I love to tell stories. I love telling of my childhood, growing up years, hobbies, things I did. But my favorite is "?to tell the story of unseen things above, of Jesus and His glory,?and his love?.?
Why? "?because I know 'tis true; it satisfies my longings as nothing else can do."
As the second verse of the hymn says, "I love to tell the story; more wonderful it seems than all the golden fancies of all our golden dreams. I love to tell the story, it did so much for me; and that is just the reason I tell it now to thee."
When was the last time you told the wonderful story of how Jesus changed your life? I hope you don't get tired of telling it because "?some have never heard the message of salvation."
Would you be the new "Rediffusion" that people would want to crowd around, to hear the "old, old story of Jesus and His love?from God's own holy Word"? Who will be the first to hear from you after you finish reading this devotional?

---
Thought For The Week (TFTW) is contributed by Dr Koh Siang Kiang, Associate Professor (Christian Education) at the Singapore Bible College (SBC). She graduated from SBC and Dallas Theological Seminary (DTS), USA, and has served in various ministries for more than 35 years, including teaching at DTS. Dr Koh has been with SBC for the last 10 years, and has a passion for people and teaching the Word of God. She also loves to make the Bible come alive by leading tours to the Holy Land, and has led 12 such trips. To help her relax, Dr Koh likes to cook and cross-stitch.