TFTW | A Man After God's Own Heart
February 19, 2013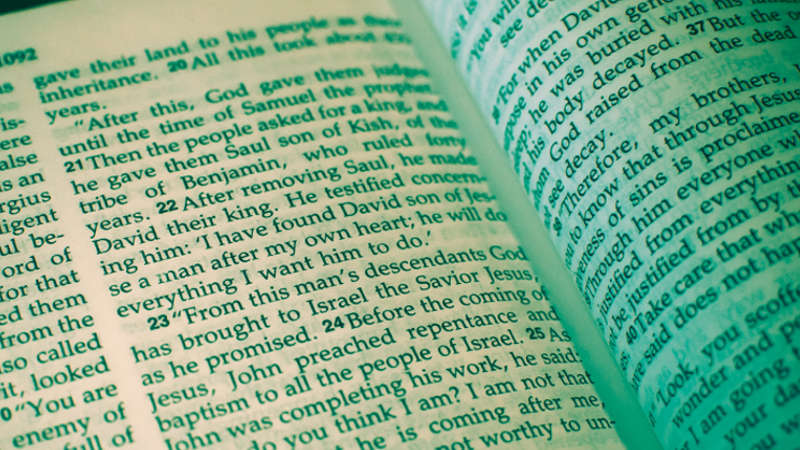 "After He had removed him, He raised up David to be their king, concerning whom He also testified and said, 'I have found David the son of Jesse, a man after My heart, who will do all My will.'" — Acts 13:22 (NASB)
Last week, I interacted with four young couples who are planning to get married within the year. I have known three of the boys and one of the girls all their lives, literally. I watched these young men and the young woman grow and mature, and over the last few years, I got to know their other halves as well.
I often wonder what it was that attracted their fiancés to them. Physical attraction and other external qualities probably played a part. But when the men proposed with a lovely diamond ring, why did the ladies say "yes"?
It all came down to one thing. The heart! That was what mattered.
Yes, the heart. After the first king of Israel was rejected, "The Lord sought out for Himself a man after His own heart…." What was God looking for in the new king? Was not the first king, Saul, "tall, dark and handsome" with his potential sufficient?
Evidently, Samuel thought so. When he saw Jesse's eldest son he thought "Surely the Lord's anointed is before Him." (1 Samuel 16:6)
"But the Lord said to Samuel, 'Do not look at his appearances or at the height of his stature… God sees not as man sees, for man looks at the outward appearance, but the Lord looks at the heart.'"
The person that God "sought out for Himself…after His own heart," is King David. He was a king who made mistakes but he was willing to acknowledge his sins and weaknesses before God. He was a man who listened to God. He sought God's will, not his own.
Because of his character, the kings of Judah were measured as "good" when they "did as his father David". Yes, with the heart is this matter of the character. A person who loves God as Paul taught will have the "…Fruit of the Spirit…love, joy, peace, patience, kindness, goodness, faithfulness, gentleness, self-control…." (Galatians 5:22-23)
I hope the couples I spoke about will continue to love each other with their hearts. More than that, that they will love God and listen to Him. David was a great king and a man after God's own heart because he did just that.
What about you? Are you a man/woman after God's own heart? Who do you turn to for advice? Whose advice do you heed?
If you desire to be a man/woman after God's own heart, ask God to help you to listen to Him. Surrender your character to His molding.
---
Thought For The Week (TFTW) is contributed by Dr Koh Siang Kiang, Associate Professor (Christian Education) at the Singapore Bible College (SBC). She graduated from SBC and Dallas Theological Seminary (DTS), USA, and has served in various ministries for more than 35 years, including teaching at DTS. Dr Koh has been with SBC for the last 10 years, and has a passion for people and teaching the Word of God. She also loves to make the Bible come alive by leading tours to the Holy Land, and has led 12 such trips. To help her relax, Dr Koh likes to cook and cross-stitch.