TFTW
April 17, 2012
"See, I set before you today life and prosperity, death and destruction. For I command you today to love the LORD your God, to walk in his ways, and to keep his commands, decrees and laws; then you will live and increase, and the LORD your God will bless you in the land you are entering to possess.

But if your heart turns away and you are not obedient, and if you are drawn away to bow down to other gods and worship them, I declare to you this day that you will certainly be destroyed. You will not live long in the land you are crossing the Jordan to enter and possess.

This day I call heaven and earth as witnesses against you that I have set before you life and death, blessings and curses. Now choose life, so that you and your children may live and that you may love the LORD your God, listen to his voice, and hold fast to him. For the LORD is your life, and he will give you many years in the land he swore to give to your fathers, Abraham, Isaac and Jacob." — Deuteronomy 30:15-20 (NIV)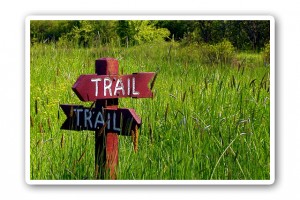 A few weeks ago I had a delightful time visiting with my friend's mother. Although the latter is illiterate and a relatively new believer, she appeared spiritually mature. As we spoke it was very apparent that she had changed.
She was talking about someone who had been attending church for a long time, but had a rather poor testimony. Then she said something which only the Spirit of God can teach.
"When we listen to God's Word we must change. If we don't change, it is not right."

She shared that in her pre-conversion days she used to beat people violently if they crossed her. By her own admission she had a bad temper, and that was sin. But she added, "I am no longer like that."
I shared the spiritual journeys of my own late paternal grandmother and mother. Though both were illiterate, they had much insight to God's truth that only the Holy Spirit could teach.
The conversions of the two were very evident, beginning with the recognition and confession of sin in their lives. And that was so with my friend's mother.
My friend asked, "Why is she so willing to change?"
"Obedience and faith must be our response to God," I said. "She chose to believe and abide by God's Word."
Two things, I believe, make a difference in our response. The first, confession of sin. I've heard many so-called "conversion" testimonies. It is not wrong to reach out to people going through a difficult time in life or during a period of illness. But, if their only intent was to "try" Jesus but were never confronted with the sin issue, that is not salvation.
Secondly, if conversion were to a religion and not to a relationship, the heart may not be ready for dependence on God. Therefore, self-will can continue to dominate.
I pondered the inspired words of Moses when he said to the Israelites, "So choose life in order that you may live…by loving the Lord your God, by obeying His voice, and by holding fast to Him…"
I was thrilled to hear my friend's mother's decision to obey God's Word and live for Him. I want to choose God's life. I pray that God will continue to help me obey His voice. Whenever I listen to His Word, I want a teachable heart that will respond as He bids me.
What about you? Have you decided to follow Jesus all the way? How does your testimony show you have chosen a life of faith and obedience? When was the last time you responded to God's prompting through His Word?
Check your heart so you can sing honestly, "I have decided to follow Jesus; No turning back. The world behind me, the cross before me; No turning back. Though none go with me, still I will follow; No turning back."

---
Thought For The Week (TFTW) is contributed by Dr Koh Siang Kiang, Associate Professor (Christian Education) at the Singapore Bible College (SBC). She graduated from SBC and Dallas Theological Seminary (DTS), USA, and has served in various ministries for more than 35 years, including teaching at DTS. Dr Koh has been with SBC for the last 10 years, and has a passion for people and teaching the Word of God. She also loves to make the Bible come alive by leading tours to the Holy Land, and has led 12 such trips. To help her relax, Dr Koh likes to cook and cross-stitch.