TFTW | Connected With God's Grace
October 30, 2012
"For by grace you have been saved through faith; and that not of yourselves, it is the gift of God; not as a result of works, so that no one may boast." — Ephesians 2:8-9 (NASB)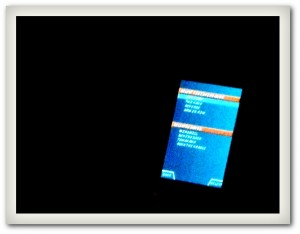 The other day, a friend drove me to a meeting. When I entered her car, everything in front of me was dark. Then, she put her key in the ignition and turned it. Suddenly the screen on her dash board brightened and flashed all kinds of fanciful instructions which I did not understand. Then four words appeared and caught my attention: "Connected with God's Grace."
"Interesting," I commented. "How is your car connected with God's Grace?" I asked.
My friend explained that her mobile-phone is named "God's Grace." Whenever she turns on her engine, the car would connect to the phone via bluetooth. She can then use her car's hands-free system to make and receive calls. Those words, she said, become a reminder to her to be constantly connected with God's Grace.
Paul taught, "For by grace you have been saved through faith; and that not of yourselves, it is the gift of God; not as a result of works, that no one should boast."
The grace that Paul mentioned is not something given to a select few. It's for all. Through that grace salvation is given, as a gift. In Scripture we see all kinds of people experiencing God's love. They vary from intellectuals, like Paul, to an adulterous woman, tax-collectors, fishermen and a household servant (Onesimus).
Today, the literate and illiterate; those honoured in society as well as the criminals, have turned to salvation. But there are still many who have not come to Jesus to acknowledge their sin.
I believe two small words make a difference: the prepositions "to" and "with". We are all connected TO God's grace. God's grace is there for us.
The difference is we must be connected WITH it. We must be in tune with God.
Like my friend's car and her hand phone, the mechanism is there. But the engine has to be turned on for the bluetooth to connect, so that she can use the system.
God's grace is the power source, like the engine. We must turn on that power source.
After salvation, God's grace is given to us to handle all situations in life. But we must appropriate that gift.
Are you encountering a spiritual power blackout in your life? Check your spiritual engine. Perhaps it has not been turned on? Your inability to connect with life may just be because you have not been connected with God's grace.

---
Thought For The Week (TFTW) is contributed by Dr Koh Siang Kiang, Associate Professor (Christian Education) at the Singapore Bible College (SBC). She graduated from SBC and Dallas Theological Seminary (DTS), USA, and has served in various ministries for more than 35 years, including teaching at DTS. Dr Koh has been with SBC for the last 10 years, and has a passion for people and teaching the Word of God. She also loves to make the Bible come alive by leading tours to the Holy Land, and has led 12 such trips. To help her relax, Dr Koh likes to cook and cross-stitch.