TFTW
July 10, 2012
But now, this is what the Lord says ?

he who created you, Jacob,
he who formed you, Israel:
?Do not fear, for I have redeemed you;
I have summoned you by name; you are mine.
When you pass through the waters,
I will be with you;
and when you pass through the rivers,
they will not sweep over you.
When you walk through the fire,
you will not be burned;
the flames will not set you ablaze.
For I am the Lord your God,
the Holy One of Israel, your Savior;
I give Egypt for your ransom,
Cush and Seba in your stead.
Since you are precious and honored in my sight,
and because I love you,
I will give people in exchange for you,
nations in exchange for your life.
Do not be afraid, for I am with you;
I will bring your children from the east
and gather you from the west.
I will say to the north, ?Give them up!?
and to the south, ?Do not hold them back.?
Bring my sons from afar
and my daughters from the ends of the earth ?
everyone who is called by my name,
whom I created for my glory,
whom I formed and made.?
— Isaiah 43:1-7 (NIV)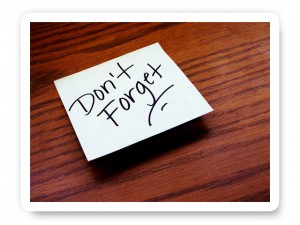 I don't know about you, but sometimes when I am low, I wonder why I am here. I get discouraged and begin to think how useless I am.
Inevitably when that happens, God will not allow me to mope for long. He will interrupt my state of misery with reminders.
One reminder has to do with my birth. My mother had a difficult pregnancy. She bled quite a bit and had many threatened abortions. Despite all the difficulties, God kept that fetus. God has a purpose for bringing me out to this world.
In another instance 14 years ago, I was visiting my auntie?s family in Canada. One day, my two cousins, my mother and I met with a major accident on the highway. A16-wheel truck knocked our little Toyota Camry and spun it around with the front of the car heading under the carriage. Not aware of the accident the truck driver kept going, thankfully at a slower speed. I was seated in the front.
As the truck wheels were coming close I began praying, "Lord, I'm coming home to Thee." Just as a wheel touched the bonnet of our car the huge truck came to a halt. We were safe!
We crawled out of the wreck unharmed. Later when my uncle surveyed the car, he was amazed at how we were protected. The car was beyond salvage. God has a purpose in keeping me in this world.
The Northern kingdom of Israel had been taken captive by Assyria. Isaiah was predicting the same for the Southern kingdom, Judah. It was a scary thought for the people.
God assured them that they were special to Him. He reminded them, "I have called you by name; you are Mine. When you pass through the water, I?ll be with you… you are precious in My sight, …I love you… I am with you." He was speaking to "Everyone who is called by My name, And whom I have created for My glory, Whom I have formed, even whom I have made."
We know the unfolding of that story. God brought His people back from captivity. He kept His Word. He had a purpose for His people.
The same principle of God's love and purpose applies to us as people created by God. His Word encourages us and teaches amongst many lessons, God?s reasons for our lives.
You may, like me, at low moments question your reason for existence. Recount your life. Write down the ways He has sustained you. Read through today?s passage and count how many times God uses the personal pronoun "I". Thank Him for His possessiveness toward you. He not only loves you. He wants you. He is not done with you.
---
Thought For The Week (TFTW) is contributed by Dr Koh Siang Kiang, Associate Professor (Christian Education) at the Singapore Bible College (SBC). She graduated from SBC and Dallas Theological Seminary (DTS), USA, and has served in various ministries for more than 35 years, including teaching at DTS. Dr Koh has been with SBC for the last 10 years, and has a passion for people and teaching the Word of God. She also loves to make the Bible come alive by leading tours to the Holy Land, and has led 12 such trips. To help her relax, Dr Koh likes to cook and cross-stitch.