TFTW | History Lessons
March 5, 2013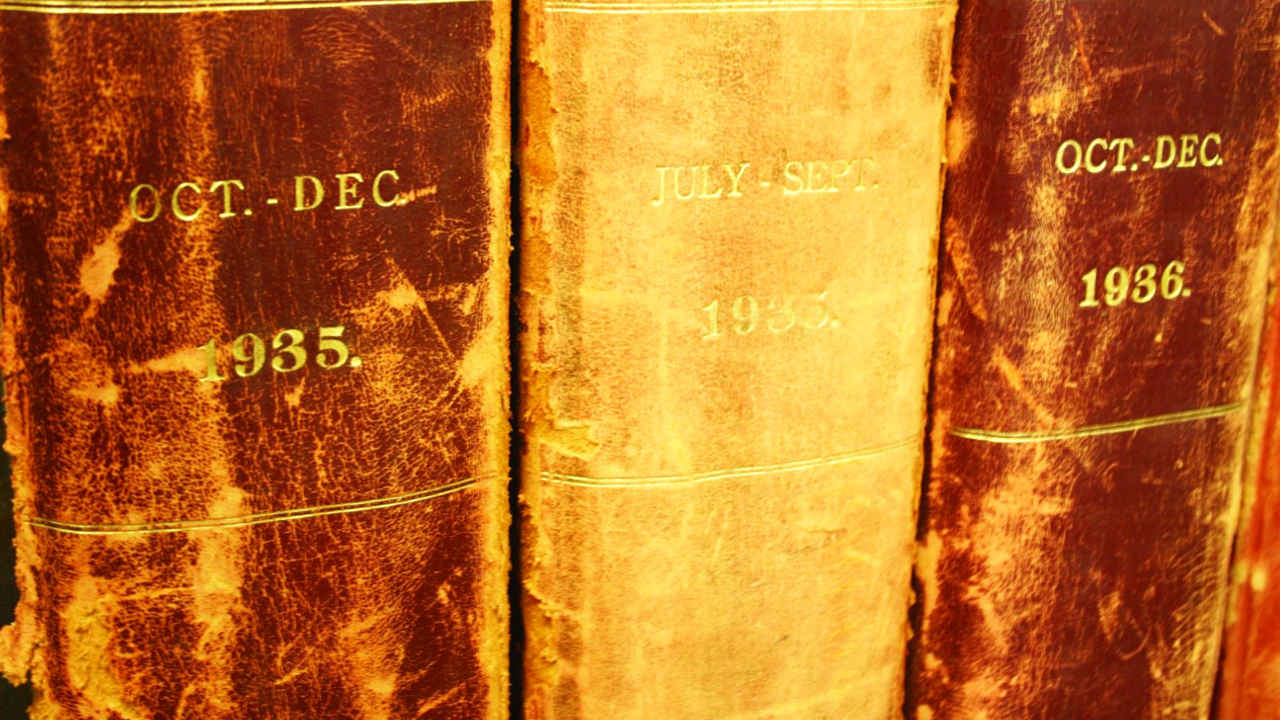 "These things I have written to you who believe in the name of the Son of God, so that you may know that you have eternal life." — 1 John 5:13 (NASB)
History used to be the subject I disliked most in school – mostly because I have a horrible memory for dates. Also, I could never see how history was related to the present. It was only when I studied Church history, that I found the connection between historical events and things that are happening today.
Over the years, I have discovered the value of history. We have much to learn from the successes and failures of the past.
As I look back at the "history" of my own life, I learn lessons on hindsight. Whether I faced failure or celebrated success, and even in moments of sickness or when I needed protection, I see one thing that is constant – God's hand on me. God is using my "history" as I share with others about Him.
In the Bible, we read of His people Israel with all their ups and downs. In writing about the mistakes Israel made (that we can avoid), Paul said "these things happened to them as an example, and they were written for our instruction…." (1 Corinthians 10:11)
Yes, history did not just happen. God had His hand on it. He allowed certain things in the Bible to take place as a case in point, to show others what He was trying to teach them. And, whatever has been written is for our learning.
The whole of Scripture is like a history book, and the Bible is His story. So when we think of history lessons, they are not just boring facts. We have a whole book of interesting stories of God at work.
How much of "His story" can you trace? I will list a few of His stories in the Old Testament.
Noah and the ark – Genesis 6-9.
The story of the Exodus – Exodus 1-20.
The 12 spies – Numbers 13-14:10.
The entry into the Promised Land – Joshua 3-5.
The capture of Ai – Joshua 7-8.
The great famine – 2 Kings 4.
There are many other such stories in the Bible. Can you recall any, from both the Old and New Testaments? What is most important is that you learn from them.
As I recall lessons from His story, I love to tell about God Himself. This is recalled so nicely in the hymn:
"I love to tell the story of unseen things above,
of Jesus and His glory, of Jesus and His love.
I love to tell the story, because I know 'tis true;
it satisfies my longings as nothing else can do.

I love to tell the story,
'twill be my theme in glory,
to tell the old, old story
of Jesus and his love."
Begin to enjoy His story and history, and learn lessons from it. As you do, share it with someone else.
---
Thought For The Week (TFTW) is contributed by Dr Koh Siang Kiang, Associate Professor (Christian Education) at the Singapore Bible College (SBC). She graduated from SBC and Dallas Theological Seminary (DTS), USA, and has served in various ministries for more than 35 years, including teaching at DTS. Dr Koh has been with SBC for the last 10 years, and has a passion for people and teaching the Word of God. She also loves to make the Bible come alive by leading tours to the Holy Land, and has led 12 such trips. To help her relax, Dr Koh likes to cook and cross-stitch.