TFTW | Jesus, Name Above All Names
December 18, 2012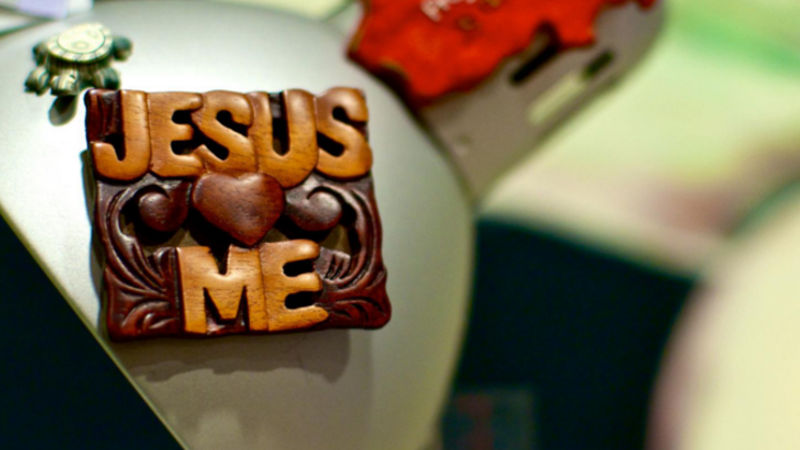 "And behold, you will conceive in your womb and bear a son, and you shall name Him Jesus. He will be great and will be called the Son of the Most High; and the Lord God will give Him the throne of His father David; and He will reign over the house of Jacob forever, and His kingdom will have no end." — Luke 1:31-33 (NASB)
The other day, a colleague asked me if I knew the meaning of my name. I do, I told him. It is not a common name.
We went on to talk about the significance of names. In some cultures, certain names are very popular. It's probably the meaning of the names that parents like, and perhaps they give their children those names as a hope for the future.
But there is ONE name that is very special. An angel appeared and informed a young virgin, named Mary, that "…you will conceive in your womb, and bear a son, and you shall name Him Jesus."
This was to be no ordinary Name or Child.
"He will be great, and will be called the Son of the Most High, and the Lord will give Him the throne of His father David; and He will reign over the house of Jacob forever; and His kingdom will have no end."
As the song goes,
"Jesus, name above all names.
Beautiful Savior, glorious Lord.
Emmanuel, God is with us.
Blessed Redeemer, Living Word."
Each of these descriptions gives insight to the meaning of that name, Jesus.
This Jesus came to be the Saviour of the world. He came because "God so loved the world…." (John 3:16). He came "…that we might have life…." (John 10:10) He came, "…to seek and to save the lost." (Luke 19:10)
Whether the world acknowledges it or not, He is glorious Lord, especially in the lives of those who trust Him as Saviour. This glorious Lord will come again one day, and those who love Him "shall be caught up…in the clouds to meet the Lord in the air…." (I Thess 4:17)
Emmanuel, God is with us. Two weeks ago we talked about that. He is ever with us who are His own.
Our Blessed Redeemer Jesus was persecuted, tried, nailed to the cross. He died and was buried for our sins. Three days later He rose from the dead! What a redeemer!
As Living Word, He convicts of sin, encourages and strengthens His own.
Who is this Jesus to you? Is he just a name? Or is He one you can call "Saviour, glorious Lord, Emmanuel, Blessed Redeemer and Living Word?"
It is not just a significant name; He fulfills everyone of those roles. Take time to examine your relationship with Jesus.
---
Thought For The Week (TFTW) is contributed by Dr Koh Siang Kiang, Associate Professor (Christian Education) at the Singapore Bible College (SBC). She graduated from SBC and Dallas Theological Seminary (DTS), USA, and has served in various ministries for more than 35 years, including teaching at DTS. Dr Koh has been with SBC for the last 10 years, and has a passion for people and teaching the Word of God. She also loves to make the Bible come alive by leading tours to the Holy Land, and has led 12 such trips. To help her relax, Dr Koh likes to cook and cross-stitch.