TFTW
December 27, 2011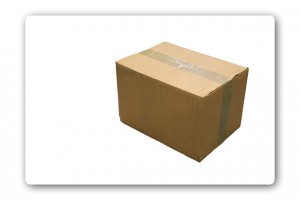 In British tradition, 26 December is Boxing Day. When I was growing up, I always thought that it was literally a day for a boxing competition. As I grew older I realized that was not the case. But still, like many other people, I was ignorant of its true significance. I only learned the real meaning behind Boxing Day when I was in England one Christmas, about 15 years ago.
The original custom, I was told, was the distribution of gifts for the poor. The gift was kept in a box until the day after Christmas. Over the centuries that practice has changed. Now it?s a day when people take their gift box to friends or neighbors — rain or shine.

Just think of your own approach to giving at Christmas. You probably spent considerable time and energy shopping for gifts for family and friends. I said ?considerable? because you want to be sure you did not leave out significant people. Also, you probably made an effort to ensure that each gift was appropriate for the receiver.
But why do we give gifts at Christmas? Reasons vary from the record of wise men bearing gifts to Jesus, to the spirit of joy so evident during the season.
Yes, it?s a wonderful thing to be able to give gifts of kind and cash, especially at this time of the year. After all, like one commercial says, ?It?s the season for giving.?
But as I read in scriptures about the event of the birth of Christ, I see another special gift.
After the angels had appeared to the shepherds, we are told that the shepherds went ?straight to Bethlehem? to see the ?thing that has happened which the Lord has made known to us.?
The Bible tells us they ?came in haste?, which means they did not call a committee meeting to decide what to do. They did the most natural thing. They left to look for Jesus, as soon as they heard the message.
They arrived and saw Mary and Joseph, and also saw the Baby Jesus laying in the manger. Then we are told,
?And when they had seen this, they made known the
statement which had been told them about this Child.?
What were they told?
?…in the city of David there has been born for you a Saviour, who is Christ the Lord…?
The shepherds heard the good news. They went and found the One of whom they had been told. They did not keep that joy to themselves. They ?made known the statement which had been told them about this Child.? In other words, they shared the good news with others. Their testimony became their gift.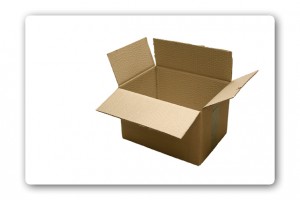 What is in your gift box this Christmas? Have you included an occasion to tell people that God gave His Son, and that the Son gave His Life?
Now you can give the Gospel story. In fact, that is the ?reason for the season.? It is still not too late to share this special gift. Rain or shine, go and share the good news, that ?…there has been born for you a Saviour, who is Christ the Lord…?
---
Thought For The Week (TFTW) is contributed by Dr Koh Siang Kiang, Associate Professor (Christian Education) at the Singapore Bible College (SBC). She graduated from SBC and Dallas Theological Seminary (DTS), USA, and has served in various ministries for more than 35 years, including teaching at DTS. Dr Koh has been with SBC for the last 10 years, and has a passion for people and teaching the Word of God. She also loves to make the Bible come alive by leading tours to the Holy Land, and has led 12 such trips. To help her relax, Dr Koh likes to cook and cross-stitch.