TFTW | O Worship the King
December 25, 2012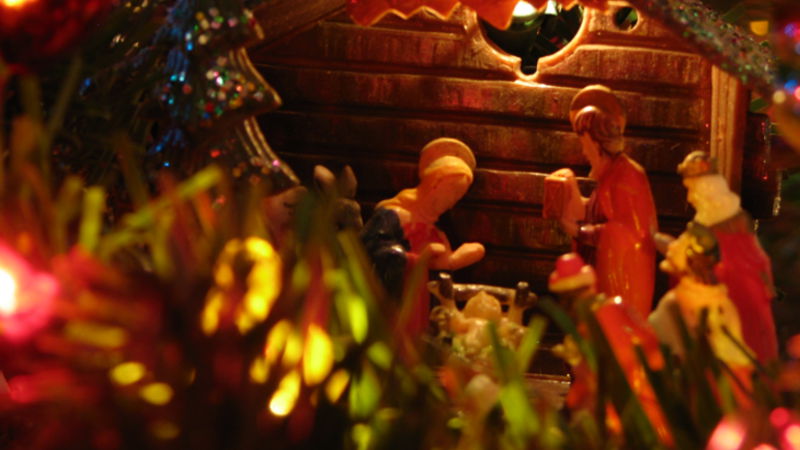 "After hearing the king, they went their way; and the star, which they had seen in the east, went on before them until it came and stood over the place where the Child was. When they saw the star, they rejoiced exceedingly with great joy. After coming into the house they saw the Child with Mary His mother; and they fell to the ground and worshiped Him. Then, opening their treasures, they presented to Him gifts of gold, frankincense, and myrrh." — Matthew 2:9-11 (NASB)
A month ago Korean pop-stars visited Singapore. People paid hundreds of dollars to see them from a distance. Fans screamed and bought gifts for their "idols" who do not even know them by name.
It makes my heart sad to think that worship, which is the reverent love and allegiance accorded a deity, idol or sacred object is so frivolously used. I am even more grieved to think that such worship has not been reserved for the King of kings and the Lord of lords.
Worship is the heart's natural response toward the reverenced One. It is so heart-warming to read of the account of the Magi's search for the One "… who has been born King of the Jews." They had seen a special star and had come to worship Him.
"And when they saw the star, they rejoiced exceedingly with great joy. And they came into the house and saw the Child…and they fell down and worshipped Him; and opening their treasures they presented to Him…"
I loved the response of the Magi! When they found the one they had been searching for, they did three things.
(1) They rejoiced!
(2) They fell down and worshipped Him.
(3) They presented Him with gifts they had prepared.
I wonder what we would have done were we there? I believe, no different from the people of those days. The Magi worshipped, but what about Herod, the chief priests, scribes and the crowd?
Some feared a threat to their own authority. Others doubted or even ignored the situation. Yet others may have held back with a wait and see attitude.
The responses and reactions from people will always be varied. What is more important is your own. Do you remember your first response when Jesus was presented to you? Following that, what has been your continued walk with Jesus?
What do the words of this hymn mean to you?
"O worship the King, all glorious above,
O gratefully sing God's power and God's love;
our Shield and Defender, the Ancient of Days,
pavilioned in splendor, and girded with praise."
Are these mere words or real worship?
Tomorrow is Christmas Day. What gifts have you prepared to present to Jesus, your King? You will probably have bought presents for your family and friends. Don't forget the most important – what you will present to our Saviour and Lord. Money is, for many, the easiest gift to be presented. But think: What is it that the Lord will see as the most precious gift? It could be your determination to live a holy life. It could be a commitment for service. It could be your whole life for His service.
The Magi prepared gifts of gold, myrrh and frankincense. What have you prepared for Jesus?
---
Thought For The Week (TFTW) is contributed by Dr Koh Siang Kiang, Associate Professor (Christian Education) at the Singapore Bible College (SBC). She graduated from SBC and Dallas Theological Seminary (DTS), USA, and has served in various ministries for more than 35 years, including teaching at DTS. Dr Koh has been with SBC for the last 10 years, and has a passion for people and teaching the Word of God. She also loves to make the Bible come alive by leading tours to the Holy Land, and has led 12 such trips. To help her relax, Dr Koh likes to cook and cross-stitch.