TFTW
May 15, 2012
Since, then, you have been raised with Christ, set your hearts on things above, where Christ is, seated at the right hand of God. Set your minds on things above, not on earthly things. For you died,and your life is now hidden with Christ in God.?When Christ, who is your life, appears, then you also will appear with him in glory.

— Colossians 3: 1-4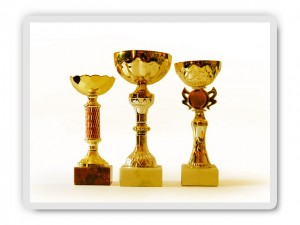 It seems that throughout life people are vying for positions. Some parents send their children to such contests as Baby Competition, Most Photogenic Competition, Spelling Bee or Math Olympiad.? Each child is ranked. Of course, the desire is for a top position.
In the Gospels we see that happening with two of the disciples. The mother of James and John (sons of Zebedee) had approached Jesus asking for her sons to be seated, one on His left and one on His right when He entered the Kingdom.? She was obviously concerned for positions.
For many, attainment of a noteworthy position in life seems to be a goal. They struggle to get to be somewhere and to be somebody.? Sometimes the innocent can be subtly caught unaware by that rat race.
Paul, in Colossians 3:1-4, speaks of other attainments which are far more important. Better yet, these are actually the believer?s secured state in Christ.
We have been raised up with Christ.
We are seated ?with Christ
We DIED with Christ,
We are HID in Christ
We are to APPEAR with Christ
We belong to Christ! ?We are presently spiritually? ?seated? with Him. And one of these days, when He comes to appear in this world as King of kings and Lord of lords, we will appear with Him.? We have a favoured position.?? What a blessed assurance.
But the litmus test of how we view our position is revealed by how we live our life.
Paul said, ?? keep seeking the things above, ?Set your mind on things above, not on the things that are on earth….?
When Paul speaks of ?things above,? he is not referring to an other-world asceticism. He had just written to condemn that. He is asking believers to live life by the power of the resurrected, ascended and glorified Christ.
To keep seeking things above and to set our minds on things above, is to concentrate on the eternal not the temporal.? In 2 Corinthians 4:18 he exhorted believers to ??fix (your) eyes, not on what is seen, but on what is unseen. For what is seen is temporary, but what is unseen is eternal.?
Rewards, promotions, money, grades, material things are temporal, worldly attractions.? These, in themselves, are not necessarily wrong. What might be on your list? But we must not allow temporal attractions to displace God as the focus of life.
How then can we learn to be more focused on things above?? It comes through reading, meditating, and studying God?s Word.
What is the first thing that comes to your mind when you open your eyes in the morning?? That thought will probably take precedence the rest of the day.
We need God?s help. A hymn reminds us, ?Turn your eyes upon Jesus, Look full in His wonderful face, And the things of earth will grow strangely dim, in the light of His glory and grace.?
He has promised that His Word will not fail you. ??Believe Him, and all will be well:
Then go to a world that is dying, His perfect salvation to tell!?
---
Thought For The Week (TFTW) is contributed by Dr Koh Siang Kiang, Associate Professor (Christian Education) at the Singapore Bible College (SBC). She graduated from SBC and Dallas Theological Seminary (DTS), USA, and has served in various ministries for more than 35 years, including teaching at DTS. Dr Koh has been with SBC for the last 10 years, and has a passion for people and teaching the Word of God. She also loves to make the Bible come alive by leading tours to the Holy Land, and has led 12 such trips. To help her relax, Dr Koh likes to cook and cross-stitch.