TFTW
December 6, 2011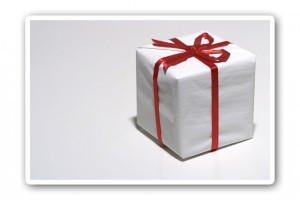 It is always interesting to observe a young child?s response or reaction to gifts. You see a sparkle in their eyes when they receive a huge gift. In fact, for kids, the larger the gift the better. They do not yet realize that the value of the gift is not in the size.
As they grow into their teens, they begin hoping for smaller packages. This is because the games or gadgets which they desire are smaller in size.

Then, there is ?girl's best friend?. Diamonds come in tiny boxes, but have great value.
It seems the saying ?good things come in small packages? has much truth to it.
During this season of the Christian calendar, one town in Israel holds much significance.
Hundreds of years earlier, a prophecy was made about this small town. The prophet Micah, by divine revelation, revealed about Bethlehem that ?too little to be among the clans of Judah, from you One will go forth…? (in Micah 5:2)
As prophesied, Mary and Joseph went from Nazareth to Bethlehem to register for the Roman census. And there in Bethlehem, Mary gave birth to the Christ.
Bethlehem — House of Bread — is small compared to some other towns. Being a fertile and fruitful area, it produced barley and wheat. This small town was made important because it was chosen as the place where the Saviour of the world was born.
Sometimes, when we look at ourselves, we may wish we were ?big? — someone of importance. Yet, Peter reminds us that as God?s children we are ?a chosen people…a people for God?s own possession…? (1 Peter 2:9)
We may be ?small? but chosen. That is significant. We don?t just happen to be here. God has His hand on us. We are selected for a purpose.
The common worldview is that we are important only when we have a high position. But as reminded by Scripture, we have a role to play ?…that you may proclaim the excellencies of Him who called you out of darkness into His marvelous light…?
The reason for your existence? To proclaim Him!
During this season, you will undoubtedly hear the Christmas carol O Little Town of Bethlehem in churches or shopping centers.
?O little town of Bethlehem, how still we see thee lie.
Above thy deep and dreamless sleep, the silent stars go by.
Yet in thy dark streets shineth, the everlasting Light.
The hopes and fears of all the years are met in thee tonight.?
Let the words of the song remind you that small, seemingly insignificant places and people, may have been chosen for a special task.
---
Thought For The Week (TFTW) is contributed by Dr Koh Siang Kiang, Associate Professor (Christian Education) at the Singapore Bible College (SBC). She graduated from SBC and Dallas Theological Seminary (DTS), USA, and has served in various ministries for more than 35 years, including teaching at DTS. Dr Koh has been with SBC for the last 10 years, and has a passion for people and teaching the Word of God. She also loves to make the Bible come alive by leading tours to the Holy Land, and has led 12 such trips. To help her relax, Dr Koh likes to cook and cross-stitch.