TFTW | The Beauty of God's Creation
July 2, 2013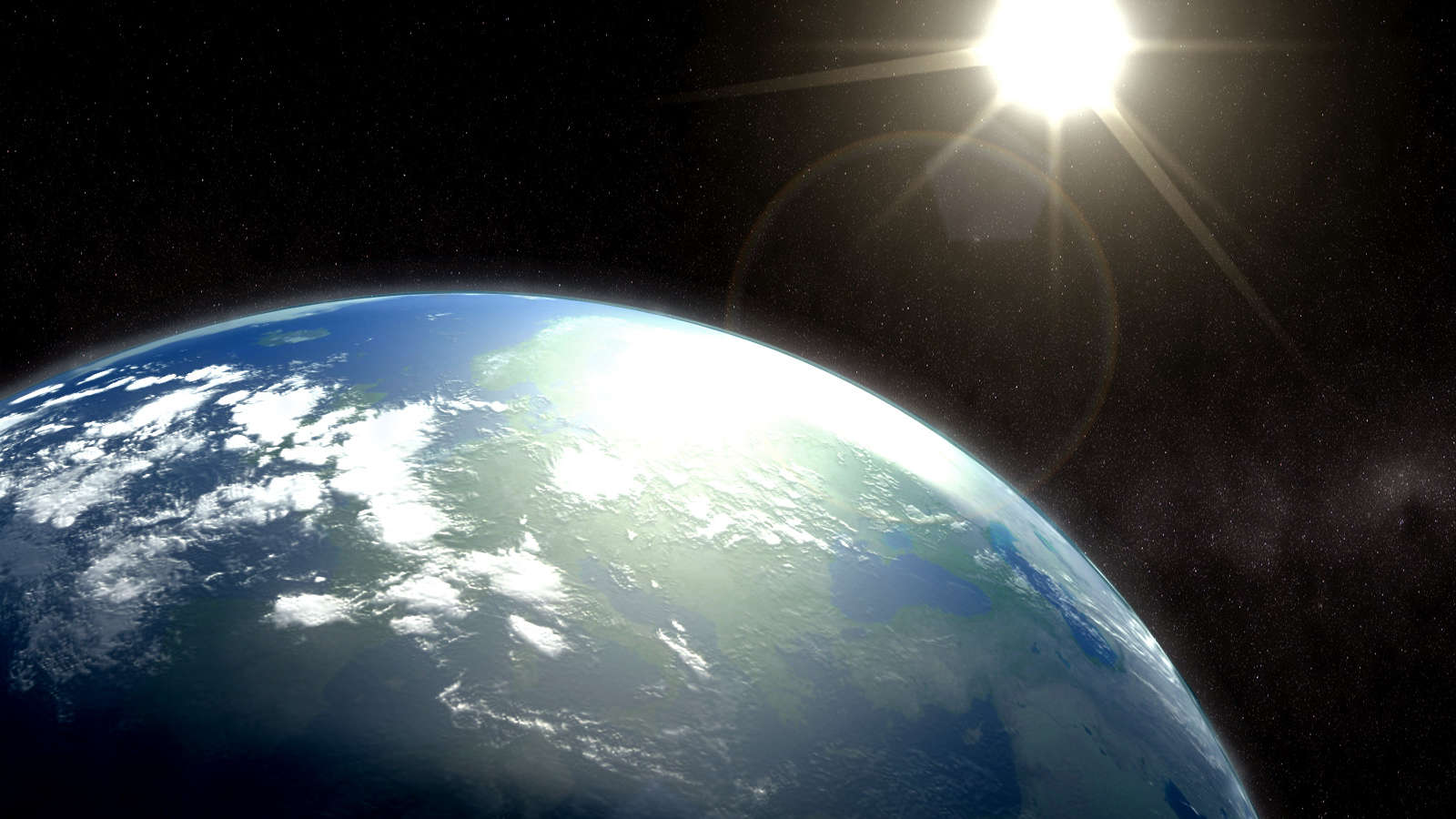 "O Lord, our Lord,
How majestic is Your name in all the earth,
Who have displayed Your splendor above the heavens!
…When I consider Your heavens, the work of Your fingers,
The moon and the stars, which You have ordained;" — Psalm 8:1, 3 (NASB)
For more than a week, I was deprived of my morning walks due to the haze which enveloped Singapore. I started to feel rather edgy and lethargic. I wanted to get out, but as I checked the PSI (Pollutant Standard Index), saw the haze and smelled it in the air, I knew better than to venture out and breathe unhealthy air.
Finally, after the haze cleared, I was able to go to the park for my walk. The first thing I noticed was the clear, crisp air. Then there were the beautiful clouds. Shortly after, the sun came out. For most of my life, I have lived in places where I take these things for granted. It was only when my normal lifestyle was stifled for a while, did I realize how blessed I and my countrymen have been.
I confessed to the Lord for my assumptions. And I thank Him for each one of those manifestations of His creation surrounding me daily.
At that moment, the words of the Psalmist took on new meaning. "O Lord, our Lord, How majestic is Thy name in all the earth, Who hast displayed Thy splendor above the heavens…When I consider Thy heavens, the work of Thy fingers…which Thou has ordained."
This Psalm reminds us of God's glory. But how often do we really take time to think of His wonderful handiwork in detail? How often do we stop to observe these things? How often do we stop to appreciate the sun, clouds and the moon? I can safely say, most of us in this part of the world see the sun everyday. No, I take it back – it's there but do we really notice it? We assume it's there.
I have a neighbour who thinks I'm crazy when I come out with my camera to photograph a beautiful sunrise and sunset. She asks, "Why?" I remind her it is God's creation and I want to appreciate it.
While I had not always noticed every detail of God's gift, I do enjoy watching and thanking God for things like the rising and setting sun. I just need to be deliberately conscious of God's creation.
What about you? How much of God's creation do you notice? Let's learn from the Psalmist and give glory to God for what we have been blessed with. I want to make it a point to thank God daily for the little things that I see. Would you join me in that?
---
Thought For The Week (TFTW) is contributed by Dr Koh Siang Kiang, Associate Professor (Christian Education) at the Singapore Bible College (SBC). She graduated from SBC and Dallas Theological Seminary (DTS), USA, and has served in various ministries for more than 35 years, including teaching at DTS. Dr Koh has been with SBC for the last 10 years, and has a passion for people and teaching the Word of God. She also loves to make the Bible come alive by leading tours to the Holy Land, and has led 12 such trips. To help her relax, Dr Koh likes to cook and cross-stitch.