TFTW | The New Me
January 8, 2013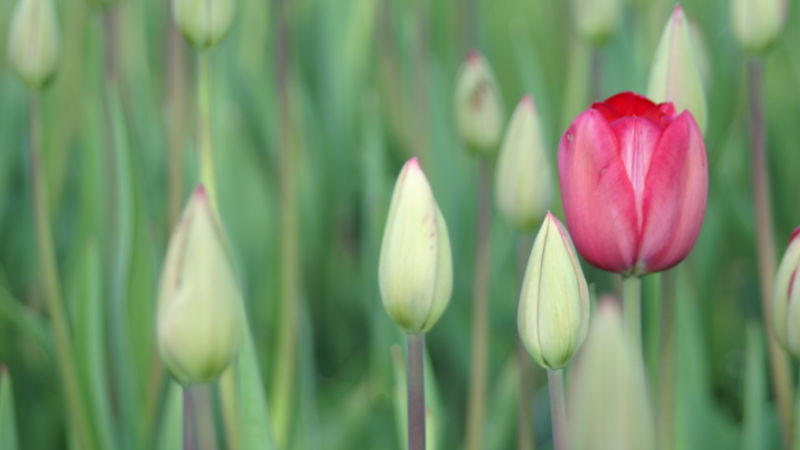 "Therefore if anyone is in Christ, he is a new creature; the old things passed away; behold, new things have come." — 2 Corinthians 5:17 (NASB)
A friend went to one of those cosmetic make-overs. The few hours' work produced a very stunning look. I saw the results when she showed me a photograph a week later.
She was ecstatic because of that new look. She felt like a different person. "But it lasted only for the rest of the day. That night I had to wash off the make up. Then I was back to my normal looks," sighed my friend.
Many people want a new look or a new feel, and they do this through make-up, make-overs, dying their hair, dressing differently or even a drastic face-lift. However, everything is external.
I have never done any of these things, but years ago, a transformation took place and I am the new me.
How is that possible, you ask, when you still look the same? Yes, nothing in my physical body changed except for the normal wear-and-tear of age. But something happened to me spiritually.
"…if any man is in Christ, he is a new creature; the old things passed away; behold, new things have come."
When I confessed my sins to Jesus and asked Him to me by Saviour, He came to dwell in me. When that happened He transformed me.
"Now the deeds of the flesh are evident, which are: immorality, impurity, sensuality, idolatry, sorcery, enmities, strife, jealousy, outbursts of anger, disputes, dissensions, factions…" (Galatians 5:19-20)
The old, ugly, fleshly me was crucified on the cross.
The new me must "…walk by the Spirit" (Galatians 5:16). I must be filled with the Spirit.
"The fruit of the Spirit is love, joy, peace, patience, kindness, goodness, faithfulness, gentleness, self-control…" (Galatians 5:22-23)
This new year, as you make resolutions for a new life, know that you have already been promised one.
"I have been crucified with Christ; and it is no longer I who live, but Christ lives in me; and the life which I now live in the flesh I live by faith in the Son of God, who loved me, and delivered Himself up for me." (Galatians 2:20)
The question is not whether you can have a new life, but how can you appropriate what has already been given!
My friend sought make-overs to try to give her a new look. Alas, it was satisfaction that lasted only hours. By contrast, Christ has promised a permanent life change to all who confess His name! What evidence is there that you have experienced it? Ask the Lord to help you claim and proclaim Him!
---
Thought For The Week (TFTW) is contributed by Dr Koh Siang Kiang, Associate Professor (Christian Education) at the Singapore Bible College (SBC). She graduated from SBC and Dallas Theological Seminary (DTS), USA, and has served in various ministries for more than 35 years, including teaching at DTS. Dr Koh has been with SBC for the last 10 years, and has a passion for people and teaching the Word of God. She also loves to make the Bible come alive by leading tours to the Holy Land, and has led 12 such trips. To help her relax, Dr Koh likes to cook and cross-stitch.