TFTW
May 29, 2012
"…And who knows but that you have come to your royal position for such a time as this?" — Esther 4:14b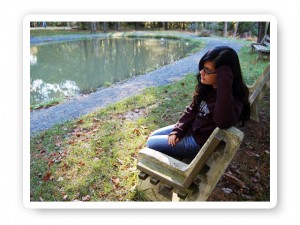 At a church outreach programme, Lyn offered her expertise ? to check eyes. Neighbours were invited. At the eye examination a growth was spotted on an eye of a six year old boy. Further checks in the hospital revealed an inactive tumour which must be watched. The doctor also discovered the family is a high risk group for this type of cancer, and needs monitoring.? Lyn?s willingness to serve God may have saved an eye, perhaps eyes. But more importantly, it may be the beginning of spiritual sight for the boy and his family.
A skeptical man half-heartedly drove his wife and two children to a new church. After he ?dropped off the three, he saw the family warmly greeted by a member.? The greeter?s willingness to extend welcome may seem a small gesture, but it triggered the man?s desire to come back to church and eventually to renewed faith in God.
Many of us seem to hesitate to spontaneously do a task. Perhaps we think that the task is too small or that we are not good enough. ?Maybe we fear the risk could be too great for our reputation or even our life?
A story in the Scripture told of a plot to annihilate the Jews. When Mordecai first learned of it he "tore his clothes, put on sackcloth and …wailed loudly…"
When his niece, Queen Esther, heard of it she sent clothes to him and asked that he remove his sackcloth. Mordecai sent back a message giving details of the destruction that had been planned for their whole race on a particular date.
He appealed to the Queen, his niece, to approach the king on behalf of the people.
At first, she was uncertain because she knew the custom of the king. If one had not been summoned and yet approached him, the king could order the execution. Her uncle reminded her that either way she could die. Then he challenged her: ??Who knows whether you have not attained royalty for such a time as this??
She immediately asked for all the Jews to fast, and she would approach the king. And ?if I perish, I perish.? ?She was willing to put her life ?on the line? to help save her people.? And she did find favour in the sight of the king, and the Jews were not annihilated.
Is there a task you?ve been hesitating about? Someone you are to meet with? Feeling you are insignificant? Maybe you are thinking: ?Oh it?s only a small thing. Someone can do it better than I?? Remember, it?s not about the task, but your willingness to be used by God.
Lyn, the greeter and Queen Esther?s willingness were used by God.
In any situation you are in don?t ask ?why.? Ask ?What have you for me to do at such a time as this? ?
---
Thought For The Week (TFTW) is contributed by Dr Koh Siang Kiang, Associate Professor (Christian Education) at the Singapore Bible College (SBC). She graduated from SBC and Dallas Theological Seminary (DTS), USA, and has served in various ministries for more than 35 years, including teaching at DTS. Dr Koh has been with SBC for the last 10 years, and has a passion for people and teaching the Word of God. She also loves to make the Bible come alive by leading tours to the Holy Land, and has led 12 such trips. To help her relax, Dr Koh likes to cook and cross-stitch.