TFTW
December 13, 2011
A year ago I led a group to Israel. As we stood in Bethlehem Square, we were told the story of how the Church Of The Nativity was preserved.

When Persia invaded the Holy Land, they destroyed all the churches but left this one standing because of a mural. It was a mosaic of the three wise men going to Bethlehem in search of the Baby Jesus.
Because the three were dressed in Persian costumes, the Persian soldiers did not demolish this building.
Inside the building we saw mosaic artwork faded by age. The mural of the three wise men was no longer there.
Turning to Scriptures, we read that after the birth of Jesus, magi — astrologers from Persia — saw an unusual star.
They were searching for the infant Jesus and followed the star which led them first to
Jerusalem. ?Where is He who has been born King of the Jews?? they asked. ?For we…have come to worship Him.?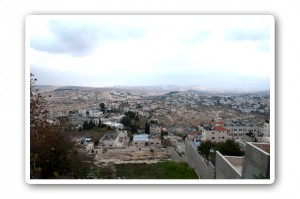 When they were told that the Child was born in Bethlehem, ?they went their way…the star which they had seen [while they were still in the east] went on before them…and stood over where the Child was.?
When ?they came into the house and saw the Child with the mother…they fell down and worshipped Him.?
Since that first century record of wise men seeking Jesus in Bethlehem, many more have sought Him.
Who is this Jesus whom people seek? The following chorus speaks of the Man we must seek.
?Jesus, Name above all names.
Beautiful Saviour, glorious Lord.
Emmanuel, God is with us.
Blessed Redeemer, Living Word.?
Man, created by God, was given a body, mind and soul. This enabled him to respond to God. Tragically, man chose to sin, which separated him from God. Yet, God still loves man, and sent His only Son Jesus Christ to redeem man from sin. Anyone who believes in Jesus, the Saviour, will be restored to an eternal relationship with God.
What a Man! He came as a Baby. He gave His life that we might have fellowship with God.
How will this Christmas make a difference for you? Have you sought and found Him? Who can you help find Jesus?
After the magi had worshipped Jesus, they presented Him gifts ?that they brought with them.? They came prepared not only to see the Baby, but to worship and to present Him with gifts.
This Christmas, what gifts will you present to Jesus? Will you offer him your body, your mind and your soul, and be reconciled with God?
---
Thought For The Week (TFTW) is contributed by Dr Koh Siang Kiang, Associate Professor (Christian Education) at the Singapore Bible College (SBC). She graduated from SBC and Dallas Theological Seminary (DTS), USA, and has served in various ministries for more than 35 years, including teaching at DTS. Dr Koh has been with SBC for the last 10 years, and has a passion for people and teaching the Word of God. She also loves to make the Bible come alive by leading tours to the Holy Land, and has led 12 such trips. To help her relax, Dr Koh likes to cook and cross-stitch.