Typhoon approaches Guam
May 13, 2015
The Guam team is preparing for a typhoon approaching the island. It is predicted to hit Friday afternoon.
"We have already started boarding up windows and vents at the station," said Mike Sabin, the chief engineer at KTWR on Guam. "Loose objects have been picked up. More window covers are being made."
Thursday broadcasts will be ready before everything needs to shut down, but it may be on generator power by then, he said. Friday broadcasts will not happen, he said, adding that the team will not be able to come in to work Friday. But the team will visit the station as early as possible Saturday to assess the damage following the storm.
The team is anticipating some damage due to the predicted high winds of 177 km/h (110 mph).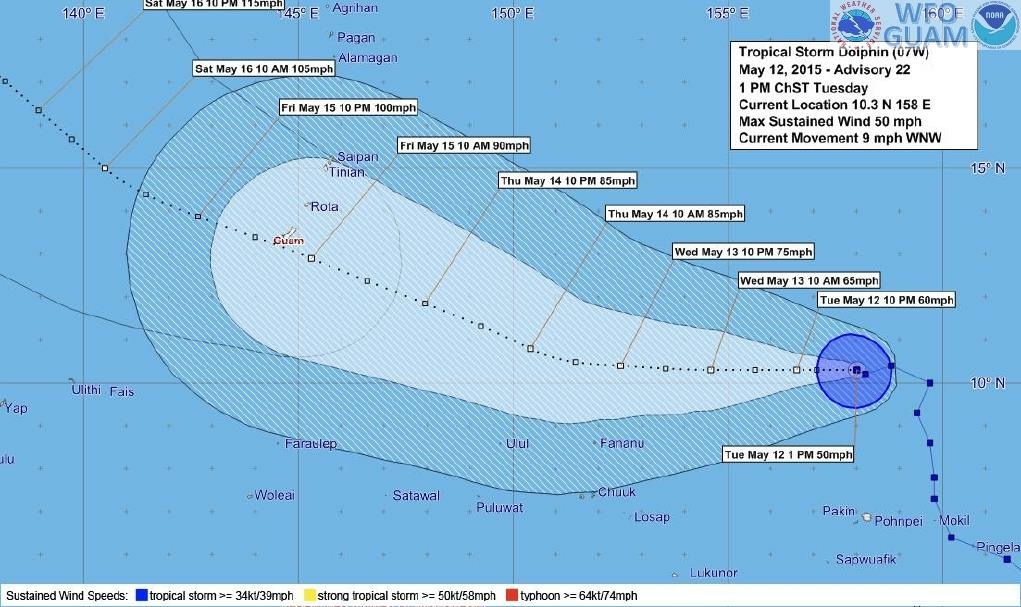 Source: US National Weather Service Guam
KTWR has been broadcasting into Asia for more than 30 years. It beams the gospel across borders thousands of kilometers away to reach listeners in their languages.
Please pray for the TWR Guam team. Please also pray for the transmitting site to suffer minimal-to-no damage so broadcasts into Asia will not be interrupted.