Cambodia | Our Loving God Answers Prayers
September 6, 2010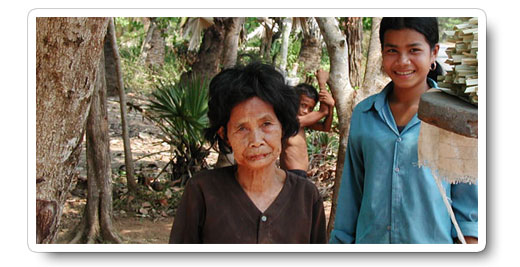 "My name is Penh and I am 18-years-old. Thank you so much for the wonderful Happy Children Garden's program. I have listened to the program for six years. I am so appreciative to TWR-Cambodia team for always encouraging and praying for me and my family in the past six years. Now my family members have also started to listen to the programs, except my mother who has yet to come to know Jesus.

I would like to share a testimony. I took the opportunity to invite my mother to the church with me on Mother's Day. When I arrived at the church, I saw my church members having a gift bag for their mothers except me. I did not have enough money to buy a gift for her and I immediately prayed, 'Dear Lord, what should I get for my mother? What should I do?' By the time I finished my prayer, someone handed a gift bag to me to present to my mother. Wasn't that a miracle? All my worries were gone at that time because we have a great mighty God who answered our prayers in the nick of time.

I talked to my mother about the love of God. It was a special moment I had with my mother. I thanked her for giving birth to me and taking care of me till today. I believe the Lord has chosen her to be my mother. I know the Lord is always with us."
Seeing the desperate need of its nation's children after the brutal Pol Pot regime in 1970s, TWR-Cambodia's team produces the Happy Children's Garden program, a weekly 15-minute bible story series geared to reach children of all ages.
Happy Children's Garden is currently aired on local FM stations in 13 provinces in Cambodia. The TWR-Cambodia team also touches listeners' lives on a personal level through letter correspondence and rallies held in different villages. Through these rallies, listeners learn biblical lessons, receive gifts of basic hygiene items, and eat food specially prepared by volunteers!
Prayer and Praise
Pray for Penh's mother to be touched by Jesus' unconditional love and accept Him as her Savior.
Pray for Penh to be strengthened in her faith and the Lord's blessings will overflow in her life.
Pray for the Cambodian children and youth to come to know about the Lord and the holy spirit will minister to the needs of this vulnerable group.