Preventing Anger and Violence
June 1, 2012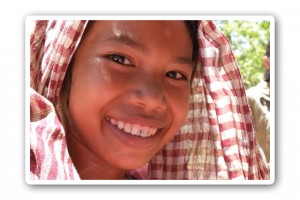 CAMBODIA — ?I learnt about different kinds of reaction to anger, after listening to the program segment on It?s Yours. Based on what I heard from this lesson, I have been led to find a quiet place to pray to God whenever I feel angry with someone,? said Sim, a 19-year-old listener from Cambodia.
Sim has been a regular listener to TWR?s programs in Cambodia. She sends a letter each month faithfully to our ministry team in Cambodia to share what she had learnt from the programs and how her thoughts and life have been transformed.
Recently, Sim shared a precious lesson on the topic of anger, which she learnt through the youth program It?s Yours. She understood that anger manifests itself in many forms, and learnt about the importance of preventing it from becoming violent. She also learnt how her reaction to anger had an impact on her life.
She explained, ?Violence is something that is happening in a lot of places around the world. If we want happiness in our family, we must prevent violence from happening. This means that we need to stop doing wrong through physical violence, harsh words and bad feelings associated with anger.?
Nat, a 15-year old listener who just started listening to It?s Yours also shared the same sentiments as Sim. He had built a good relationship with his family by applying what he had learnt from the same program.
?The program on violence in the family touched my heart. Even in difficult circumstances, I would try my best to avoid arguments and be a peace maker,? explained Nat.
We have many youth listeners like Sim and Nat whose lives have been impacted significantly through TWR-Cambodia?s programs. TWR-Cambodia is thankful for God?s blessings on our youth programs, and for your kind support. We welcome your prayers and prayerful support for our ministry in Cambodia.