Giving Thanks For Spiritual Fathers
June 18, 2012
CHINA — A preacher from Jiangsu province in China sent us a letter to share how TWR's programs have helped him for the past 20 years.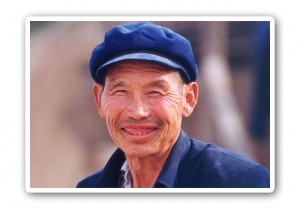 "Your radio station has encouraged and helped me a lot. After receiving one year of theological training, I was ordained in 1992. Prior to that, I had little education and knew little about the Bible. Although I have some theological training, I am still like a child to the Truth.
I have been listening to TWR programs for 20 years. Your broadcasts and the materials sent to me in that time, have helped me grow closer to the Lord. I like your programs a lot. As long as I have time available, I will certainly listen to them. Seminary On The Air is the program I like most. It has helped me a lot.
My wife used to object to my ministry, but I am grateful that she has become a believer, and is supporting my ministry. As for my daughter, she is studying in college. She does not believe in God, and her husband was born to the family of a sorcerer. They do not know the Lord, and do not yet trust in God.
Please continue to broadcast your gospel messages, and help me in my work as a pastor, so that I will know how to lead the Lord's sheep."
Praise the Lord for this encouraging letter from this brother-in-Christ. Even as we celebrate Fathers' Day, let us join in prayer for those who are spiritual fathers, who shepherd the flock entrusted to their care.