His Word Heals and Saves
August 18, 2011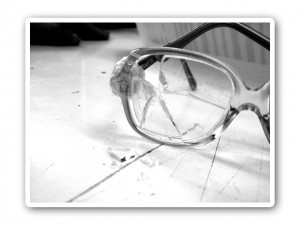 CHINA — A few years ago, one of our ministry leaders went to China on a field trip and had the chance to meet Ruth. Ruth was a new believer then, and is married with a 12-year-old daughter. However, her marriage has been on the verge of divorce several times. Her husband is a compulsive gambler, and she has been physically abused by him. Ruth has been leading a life filled with hurt, anger and bitterness.
The ministry leader gave her a CD containing some Bible stories as well as a portable audio player with programs in her native language, hoping that she would find spiritual healing in the Word of God.
On a recent trip to China, our ministry leader managed to catch up with Ruth again to find out how she was getting along. Ruth said that she had been listening to the programs with her family from the day she received them. She shared that she has been healed from her hurts and her marriage was saved. Through it all, she has learned the importance of forgiveness. The following is her encouraging testimony.
"I am now a changed person. I used to quarrel with my husband. He would gamble frequently and not help me look after the child and manage the household. I was very disappointed in him and wanted a divorce. However, I met a Christian couple who advised me that a divorce would hurt my child emotionally. After listening to their advice, I chose not to.

However, I was still unhappy. My husband used to hit me and I hated him. Later on, I learned about the importance of forgiveness, and only then did my marriage improve.

If God had not guided me, I would not be able to forgive my husband. I stopped being resentful toward him. He still gambles but he is slowly trying to change. He has already changed in other areas, for example, helping my parents and picking up our child after school. We have stopped quarreling and our relationship has improved.

I do not harbor anger and bitterness anymore. Amazingly, my overall health has also improved! My life is significantly more joyful now. I am very thankful to God."
Since then, Ruth has passed on the CD and portable audio player to her non-believer friends whom she is reaching out to, and praying that God's Word would be a blessing for them as well.
Praise God that his Word is able to bring hope, salvation, and healing to all who listen and believe!