China | Reaching the Nosu-Yi with God's Word
September 1, 2009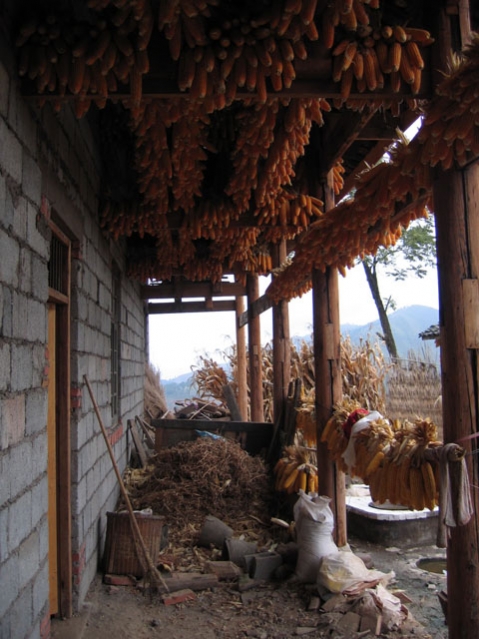 "During a recent trip, a short-term missions team gave a radio to a Nosu man and helped him understand how to tune in to the daily broadcast in his language. I wanted to find out if the man was still listening to the broadcast. So, some time later, I visited the man's village in the hopes of meeting up with him.
I finally reached his home, and it was located in a remote area in the mountains. From where I was, I could clearly see the radio in its pouch hanging on the wall. I shared the gospel with him and some others, and with great happiness I was able to verify that he truly did understand and believe our program content!"
Inaccessible terrain and remote locations are some of the challenges faced when trying to minister to people groups such as the Nosu-Yi. TWR's contextualized audio programs produced in the heart languages of these people groups overcome these geographical challenges, so that they may experience the life-changing Word of God.
"I reached into my haversack and took out an audio player preloaded with some past program episodes, and passed it to the listener. He couldn't read much at all, but with the radio broadcast coming to him every night and an audio player with gospel programs, this isolated new believer will have access to God's Message any time he needs.

I hope to visit again and continue discipling him. Please pray that we can start a listening group in this village!"
Prayer and Praise
Please pray that the believers among the Nosu Yi people will be lights for Christ in their land, that more may come to know about Jesus.
Please pray for listening groups to be set up so the believers will be able to listen together, as well as pray for and encourage one another.