China | Testimony from a Hui Believer
September 14, 2009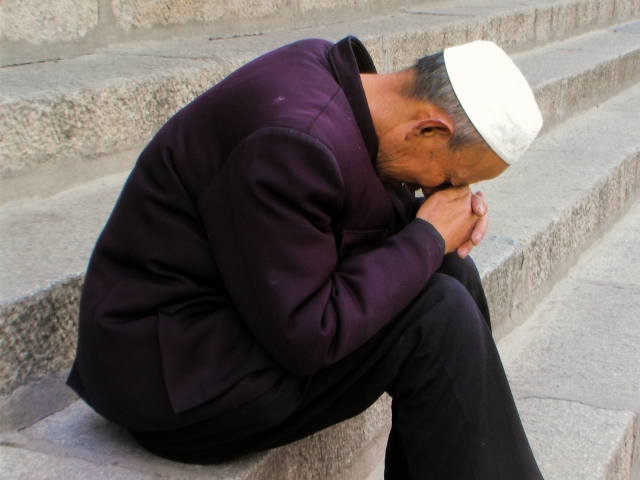 "Ever since I was a youth, I have had my own way of thinking – I didn't just go along with the crowd. For years, through my own interest and curiosity, as well as interactions with people from outside my community, I found out more and more about Christianity. I first became interested when I discovered that the Bible had some similarities to what I believed.
I listened to the many stories in the Bible, discovered that Jesus' teachings were very good, and wanted to know more. I began to study the Bible with a Christian friend every week even though I was not yet a Christian. As I listened to Jesus' teachings, my behavior began to change – I used Jesus teaching to discern right from wrong.
One day, my friend told me a story from the Bible, about a son who asked his father for his share of the inheritance. The son took his father's inheritance, spent it all, and eventually had to work in a dirty place. With nowhere to go, he returned home to his father. From afar, the father saw him and went out to receive him, and even prepared a great feast to welcome back his son.
I was very touched to hear this, and I was amazed by the magnitude of the father's love. My friend then asked me if I would just pray with him. This was not to accept Jesus as my Savior – I think my friend knew I wasn't ready yet – but just to pray with him, to Jesus. That day, I clasped my hands and said my first prayer. My friend also told me whatever needs I had, I could pray to God about them. Back then, I had a growth on my body that first afflicted me back when I was a teenager. I went for surgery to remove it, but it came back. I recall thinking, here I have this sickness, and He can remove all the sins and sickness. So that night I prayed.
'God, – if you're listening – my friend said that when I believe in You, I will have a different life. I want to experience the difference. And I have this sickness, if You are willing, please heal me.'
The next day, my growth was gone! I was also filled with the sense of relief and release. I went to my friend, and told him everything. He then asked if I was willing to receive Christ in my life. I said 'yes', and we prayed for a long time that day.
It's been four years since then, and the growth on my body has not come back. I still join a small group every week to learn more about the Bible, and my life has become simpler. My friends have said that my personality has changed and that I have become more cheerful. Not everything is smooth sailing though, and I still face many difficulties in my daily life. But I know God will still hold on to me, and wait for me to return back to Him, just as He did when He enabled me to walk out of my valley of darkness then."

Prayer and Praise
Praise God for the dramatic testimony of this listener from the Hui oral community.
Pray that God will continue to sustain him in his journey despite the challenges he faces.