Hope In Jesus
February 21, 2012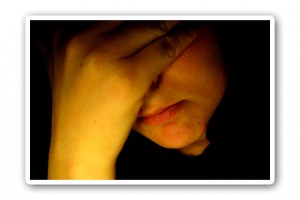 INDIA — I came from a traditional family where I had no freedom. In our society, there are a lot of restrictions for girls. Girls are usually made to get married at a very tender age by their families. This happened to me too.
I had just finished my 10th grade exams, and had not even gotten my results when my parents found a boy for me and made me marry him.
My husband was eight years older than me and had a drinking habit. My life became miserable because of it, and I prayed to the gods to deliver me from this unbearable situation but nothing seemed to change in my life.
My husband usually came home late at night. As I did not go out to work, I would listen to the radio to pass the time.
One night, while I was alone at home, I turned on the radio and happened to listen to a program in the Marathi language. Listening to it, I realized that the presenter was dealing with the subject of day to day problems. I also found out that the problem he was talking about, was the same one that I was facing.
After fifteen minutes, the preacher shared how the Lord Jesus could help to solve these problems. He shared the solutions step-by-step, and said that if we received the Lord Jesus as our personal Savior, He would deal with the problem and give us victory over that problem.
I desperately wanted peace in my life. I was not happy. I had no future before me. But for the first time, I have hope because of this Jesus. I believed in Him and cast all my burdens upon Him.
The next day I eagerly waited to listen to the program again. When the time came, I tuned in. This time, I started listening to the program from the beginning.
The program that day really touched my heart and brought me closer to Jesus. I prayed in His name and opened my heart again before Him. I experienced the fatherly touch of the Lord and also experienced His presence.
I became a regular listener of this program and requested my husband to listen to it as well. God?s Word is living and active, and He changed my husband too!
My husband left all his bad habits, and got a good job. God also blessed me with three children. Jesus came into my life and changed my whole destiny. I praise God for all His blessings!
Help TWR share the true hope that can only be found in Jesus, to listeners in India.