India | Challenged to Press On
April 15, 2010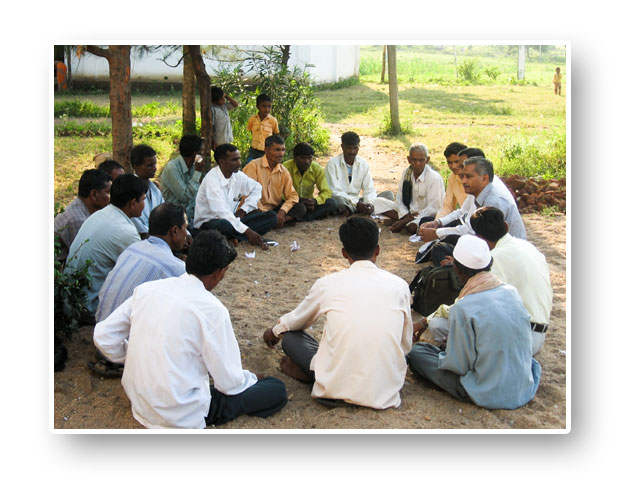 Raj was born into a Roman Catholic family. When he was a young boy, he had a desire to become a Catholic priest and he was heavily involved in church activities. However, when the time came for him to begin his training, he was rejected. It caused him great pain and disappointment.
Then, Raj did not know why God allowed this to happen and he cried out to the Lord. The Lord heard him, and led him to one of His faithful servants. This person trained lay people and sent them out into the harvest field. Through the training, Raj tasted the love of God and wanted to serve the Lord in some way. As he was nourished by the word of God, he was led to start a small church in his own village. This place is surrounded by temples and is known for idol worship, yet God strengthened him to carry out this mission.
After some time, there were people who opposed his ministry. The needs of the ministry were also increasing day by day as he also ran an orphanage. Raj did not know what to do. Meanwhile, he had started to listen to Vazhikatti (Leading the Way), which he accidentally tuned into one night. Since it was a Christian program, he started listening to it every week without fail.
Through the program and its messages, Raj learned that God's providence would help him sustain the ministry in the village, and Raj received hope to continue moving forward. Since his congregation was very small and very poor, he relied on God for anything and everything. During the series, "How God Works" which was based on the prophet Elijah's life, Raj felt that God was challenging him to press on.
Raj never shared his problems with anyone. He strongly believed that the Lord who provided for Elijah would also provide for him too. As he prayed and trusted, God started to supply for all his needs. Raj shares, "Whatever need I have at a particular time, God meets it. It gives me great joy in the Lord!"
Raj intends to buy radios to distribute to the needy, so that they can also listen to the program. On Sundays, he shares with his congregation what he heard on the radio that week. Raj especially praises God for the presenter of Leading the Way as he shares the infallible word of God with revelation. A recent broadcast, 'The Deception of Satan' helped Raj become more aware of deception in the world.
Though he is now a trained pastor, Raj says that he never gets such deep revelations of God's Word anywhere else. He adds that he is also praying for the Leading the Way ministry, that through its broadcasts, many lives may be touched personally through the Word of God.
Prayer and Praise
Pray for Raj and other pastors like him, that God will meet all their ministry needs, and that they will continue to press on in their work.
Pray for the believers in India, that they will continue to rely on God in the midst of their struggles.