India | From Listening to Preaching
October 20, 2010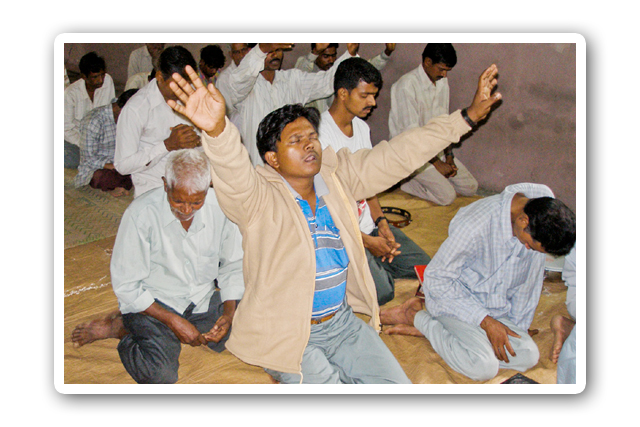 The Lord's faithfulness can be witnessed in TWR-India through its use of multiple media strategies and in the field initiatives. TWR-India has continued their unceasing efforts to assist the churches and has been able to break new ground in the form of ministry opportunities to more churches. The responses from the church leaders have been encouraging.
Several meetings have been arranged to meet up with the listeners and pastors in the churches. TWR-India ministry leaders have been invited to share at many local churches. It is amazing to know that some of these pastors who set up churches in India actually started listening to TWR programs when they were new Christians! Over time, they were led to dedicate their lives to serving God full-time.
TWR-India has been receiving more life-changing testimonies of how listeners first develop a passion for Christ and later on, make decisions to become church leaders or assist churches through the biblical knowledge they gain from the programs.
A listener, Abhijit, accepted Christ and was inspired to do God's work after listening to the program, Preme Dhara (Thru the Bible) in his native language Telugu. Abhijit started introducing the radio programs to neighboring villages and preached the gospel to all, including the "outcasts". Later on, he planted a church of 50 members and has plans to start two other churches. Abhijit exclaimed,
"I can say that TWR's programs made me a believer and nurtured me to become a preacher."
Another listener also shared how the radio program has impacted him to want to assist to grow the church population. Balraj said,
"I was born and brought up in a non-Christian family. I have never heard about Jesus Christ before until I was introduced to TWR's programs through the broadcasting schedule given to me. The Bible messages have blessed me with joy and encouragement and I listen to it daily. The Word of God gives food for our spiritual growth. The Lord has placed a burden in my heart to be a witness to the people in my village."
Indeed, Balraj has followed his calling for he has initiated a worship service where up to 30 Christians attend regularly!
Prayer and Praise
Pray that the Lord will provide enough funds for radio supply and delivery to remote villages in India.
Pray that more doors of opportunity will be opened for TWR-India to assist and partner with the local churches.