India | A Season of Giving and Touching Hearts
December 21, 2010
As Christmas draws near, most of us look forward to catching up and exchanging gifts with family and friends. At TWR-India, the ministry team seizes the valuable opportunity to share the wonderful love of Christ, the reason for this season.
TWR-India offices across the country are actively involved in various activities during this festive season. Our radio listeners can look forward to a special message that explains the meaning of Christmas. A special print-out for Christmas would also be sent to majority of TWR-India listeners, as well as students who have enrolled in the Bible Correspondence Course.
During this period, government-owned AM and FM stations have made an exception to broadcast our programs; this once-a-year opportunity will avail the gospel to a wider group of listeners this Christmas.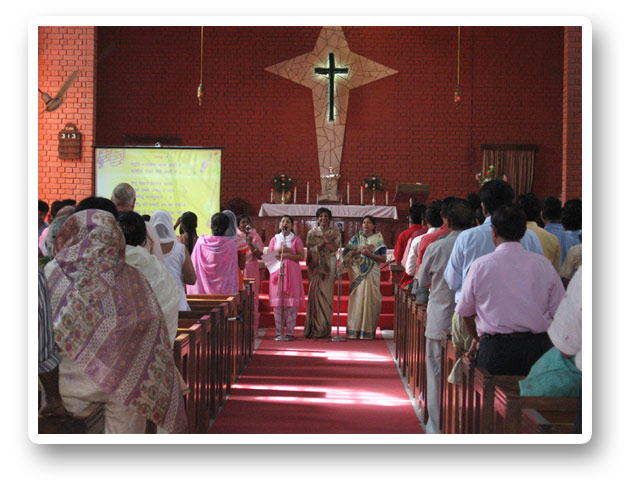 Local churches are hosting several Christmas programs and activities during this joyous time of year, and they have welcomed TWR-India to share about their ministry at these events. Selected TWR program tracts and literature will also be distributed at these Christmas events. TWR-India will also be participating in these churches' Christmas outreach programs, by the poor and sick to distribute gifts, clothes and blankets to meet their practical needs.
Not forgetting the lovable little ones, children from non-Christian villages at Nayagarh district of Orissa will get to hear the story of the birth of our Savior at an educational coaching center. Copies of children's picture Bibles and cakes will be given out.
TWR-India's ministry team, in partnership with the churches, is happy to share the meaning of Christmas during this joyous season in a personal way!
Prayer and Praise
Praise the Lord for his wonderful blessings upon TWR-India ministry and seamless transmission of its programs in 2010.
Pray for unbelievers to open their hearts to the gospel this Christmas.