Coming Into The Light
January 9, 2013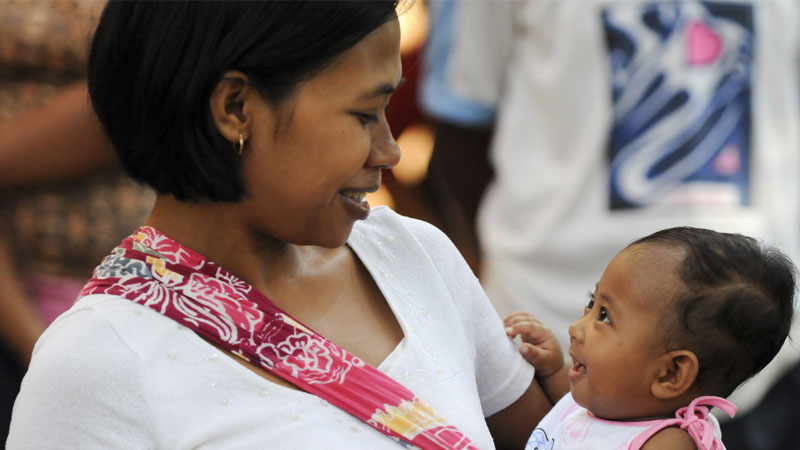 INDONESIA — One of our listeners, who lives in Indonesia, shares how TWR-Indonesia's broadcasts of Thru The Bible has transformed her from a non-believer to a believer, who desires to bring the Good News to her loved ones. She shares her struggles, disappointments and joy through this journey of spiritual growth.
"My name is Marin. I am a Balinese in my late twenties.
After graduation from senior high school, I got married to a Christian man. Although I was of another faith before marriage, I became a believer because my husband is one.
I tried to understand Christianity by attempting to read the Bible myself. My husband also made efforts to give me biblical teachings. Unfortunately, I have difficulty understanding.
I have thought of seeking help from other believers, but I am embarrassed to do so because others assume that as a Christian, I would not have any challenges in this area.
I kept these struggles all to myself. No matter how hard it is for me to understand the Bible, I read it regularly, harboring a hope that my efforts would lead to a breakthrough someday.
Sometime later, I learnt from friends about Thru The Bible, a program that is broadcast in Bahasa Indonesia by TWR-Indonesia. I was elated at the opportunity to learn more about the Christian faith through this program on the radio!
After listening to the program, I learnt about Biblical events, characters in the stories, and other blessings in the Word. I am now aware that the Bible is not just an ordinary book. His Word is powerful and it contains the truth! Each time I listen to the program, I gain new insight to the verses and receive spiritual blessings that change my life. I know God is my true Savior.
I have been listening to Thru The Bible for about a year. Now, I am not just a Christian in name, but I can also explain to others what the Bible is about.
As the saying goes, light comes after the darkness. Jesus is shining his miraculous light upon my spiritual life. I hunger for more spiritual lessons from Him. I also have the desire to share these blessings with my family members who have yet to receive Him.
Please pray for the growth of my spiritual life and my sharing of these blessings with family members."
We give praise and glory to God, for bringing listeners like Marin into the light. Thank you for your continued prayers and support for TWR-Indonesia's ministry!