Faith Grows by Listening
July 18, 2011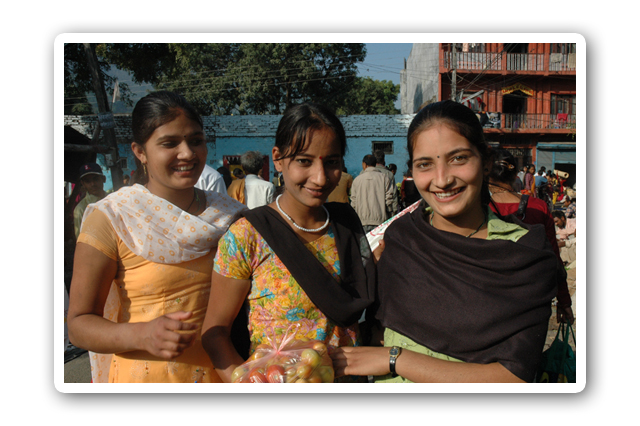 NEPAL — "Hi, I am Srijana from Nepal. I was born into a Christian family where my parents are devoted to Christ. Nonetheless, this has not helped me much in my faith. Ever since I was a child, I disliked going to church and I liked to do things my own way. Despite the efforts of my parents and church pastors in sharing Bible messages with me, I never truly accepted Christ in my heart. My family almost gave-up on me.
One day, while I was listening to pop music on the radio, this program called Women of Hope came on the air. Immediately, I fell in love with the program. The program was produced creatively and I really loved the voices of the hosts. In addition, I learnt several beneficial things from the program which included 'Advice for a new bride'. I was filled with gratitude for this program as I had just married a Christian man. What I learnt helped me maintain a healthy and happy marriage.
I learnt about the importance of anger management and fostering an attitude of love and forgiveness towards my husband. I also began to understand the differences in emotional needs between men and women.
I began to apply what I learnt from the program to my marriage and was able to feel increasing joy in the marriage.
Through being a faithful listener of Women of Hope, my interest towards Christianity has grown. Currently, I am serving as a leader in the women's ministry in my local church.
I am deeply grateful towards God and TWR-Nepal, who transformed my life unexpectedly and blessed my marriage.
I will continue to listen to TWR's programs and pray for God's blessings upon the ministry team."
Srijana is now one of many young leaders in the Church in Nepal who grew in the faith through listening to TWR-Nepal's programs. She had a major breakthrough in the faith, and grew from being a listener to assuming leadership roles in church to bringing others to Christ. Praise the Lord for what He has done in the lives of young Nepalese like Srijana!