God is their Refuge and Strength
March 3, 2011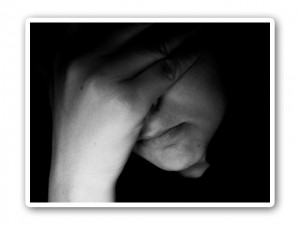 PHILIPPINES — "Hi, I would like to send my step-father to jail. He is hurting us physically. I hope you could help us," cried Angel in great distress in an SMS from Ilang-Ilang.
Angel listens regularly to Absolutely 24/7, a youth program. She testified that the messages gave her strength and courage to face the trials and tribulations that she and her sister are facing. One bold step she took was to send our ministry team a SMS to inform us how her stepfather was abusing them.
She added in greater detail how the physical abuse repeated each time her father got drunk. Her mother was helpless over what her husband did to their children as she herself was fearful of him too.
Angel was worried that if she were to report this matter to the Department of Social Welfare and Development Office, she would be hurt by her father to an unimaginable extent. She also said that her source of comfort and help were through the programs, prayer support and advice from the TWR-Philippines ministry team.
Angel shared recently that her father had left the family after he abused her sister and herself, leaving them with severe bruises. The reason for his departure was unknown. Angel continues to remain in touch with our team in the Philippines.
We thank the Lord for giving TWR-Philippines the opportunity to minister to the listeners' in need through the programs, and for opening a door for the team to offer personal encouragement and prayers to these youth and children.
Angel and her sister are not the only ones who are victims of physical abuse from family members. There are many other youth and children in the Philippines suffering in silence and screaming for help from their hearts. Yet they are trapped, not knowing who to look for as their Savior.
As we get on with our lives on a daily basis, let us remember these helpless and innocent children and youth in prayer for a hedge of heavenly protection to be built around them.