More Than Words
February 15, 2012
PHILIPPINES — One of the listeners who has been constantly communicating with our team in the Philippines is a young man who initially kept his identity a secret. The TWR-Philippines team shared this story with us…
==================================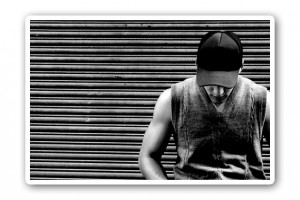 In his first few text messages, he said that he had been struggling in his spiritual life. He admitted that he had been an active youth leader in his church, but for some reasons, he had lost his way. He was influenced by his friends and he became "one of them" in their vices. He had "gone wild" and thought that he had found the thrill of being young. He added that his church friends kept visiting him, but he had become cold towards them.
However, one day, while he was listening to the radio, he heard our program. He said that he felt something bringing him back to his senses, and started crying for no reason. This was when he sent his first SMS telling us to pray for him — for God to forgive him and bring him back to His side.
He said that since then, he has been following our program which has given him enlightenment and hope that all is not lost. He has continued to communicate with us via text messages asking for prayer and advice.
In his final text message, he finally revealed his identity. This is what he said:
"Good evening to you brother. I am John Mark, and I am 16-years-old. I am the one who has been texting you about my spiritual struggle. I had lost my faith, but now I am back on track. I thank you, because through your program, I have been awakened from my "deep sleep". I have renewed my commitment to God, and I am encouraging other young people to attend our church and participate in our activities. May God continue to bless you and your program. Thank you again."
==================================
John Mark's story does not end here. As with other young believers, there will be more struggles and challenges he will face. But as his request says, let?s continue praying that he continues to overcome these challenges, so that he can also reach others for Christ.
Consider giving to TWR-Philippines' ministry so that many more people in the Philippines like John Mark may come to experience God's love.