TWR Asia Golf Challenge 2014
July 17, 2014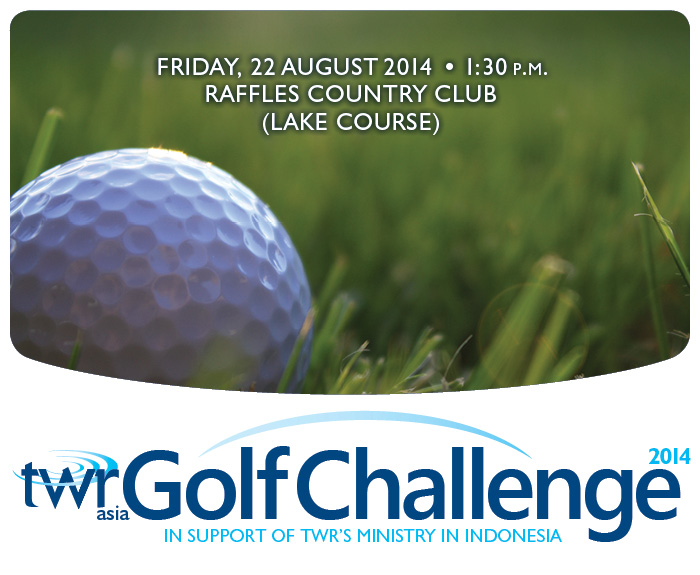 TWR Asia will be holding our annual Golf Challenge on Friday, 22 August 2014, at the New Lake Course of Raffles Country Club (Singapore). The Guest-of-Honor for this event is Mr. Tan Chuan-Jin, Minister for Manpower. This year, we also have special hole-in-one prizes:
a Lotus Elise CR sponsored by Richburg Motors
a Mitsubishi System 4 air-conditioner to be won at each Par 3 hole.
Proceeds for this event will go towards supporting TWR's ministry in Indonesia, where our FM and shortwave radio broadcasts cover almost every part of the country. To date, TWR has set up 272 listener groups to complement the radio broadcasts. We seek your support so we can effectively minister to even more people in Indonesia.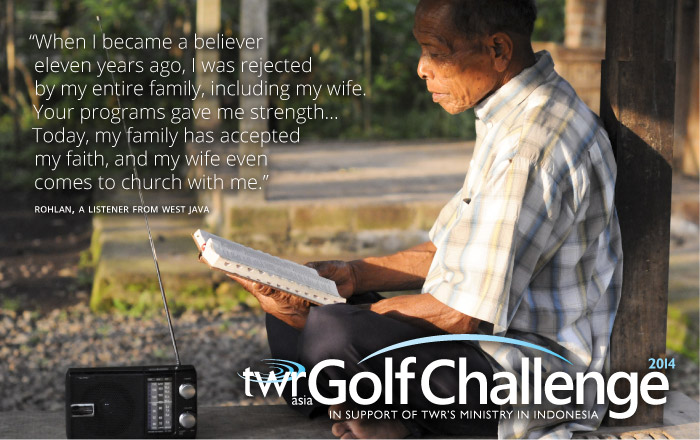 There are many ways you may support this ministry: by donating in cash or in kind; by playing golf; or simply by attending the dinner. If you are a business owner, you may also want to consider our options for promoting your brand.
Please click here for more information, as well as for the golfer sign-up/sponsorship forms.
If you have any questions, please feel free to contact Eugene.