God Meets Our Every Need
January 17, 2012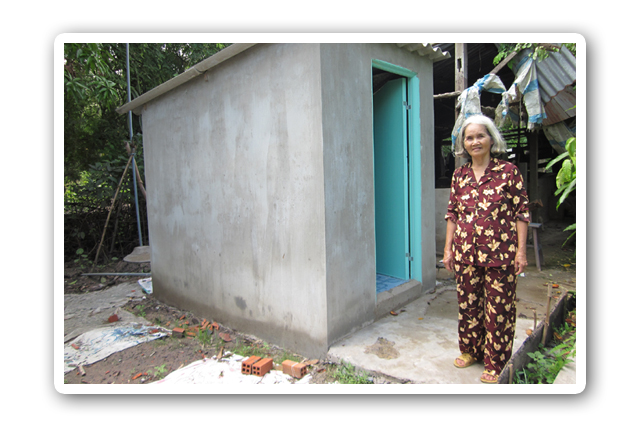 VIETNAM — Many people living in remote areas of Vietnam do not have access to modern sanitation facilities. The nearest proper toilets are a long walk from home. As a result, most people dig holes in the ground out of convenience, to serve their purposes. Such open latrines have caused problems such as water contamination. Also, the walk to these open latrines poses a danger to women and young children, especially during stormy weather.
Since January 2011, TWR-Vietnam's Project Hannah ministry has helped to build toilets in several villages to provide a solution to these problems. These toilets have been well-received by the people living in the villages. There is also great demand for these toilets in many other places.
This project not only meets the basic needs of the people, but also helps to improve their living condition and well-being. During construction, many of the villagers came to lend a helping hand. They wanted to do something to help their fellow villagers as well!
Kien, a TWR-Vietnam staff who has been involved in the project, shared her own story.
"This project reminds me of my own situation years ago. Back then, my family dreamed about a house with modern sanitation. We could afford a house to live in, but still the toilet remained a dream until my brothers started to earn enough."
She continued, "For many, even a simple toilet is beyond their means. There was an elderly lady, a listener of Women of Hope, who was worried about falling into the fishing pond whenever she had to go to the latrine in rainy weather. She is very thankful to God for remembering her vital need."
"The TWR-Vietnam ministry team also assisted a couple to construct a toilet for them", continued Kien. "The husband suffers from epilepsy. Whenever he goes to the latrine, he was at risk of falling in whenever he had an attack. Now he and his wife are happy that they can use the toilet safely.
Many poor listeners and families have earnestly prayed to our Father for years about their need for proper sanitation facilities.
My hope is that He will touch many hearts for this project, so that the Vietnamese Women of Hope program not only builds up the spiritual life of listeners, but also impacts their physical life!"