Vietnam | Of Travels, Testimonies and Transformation
April 15, 2010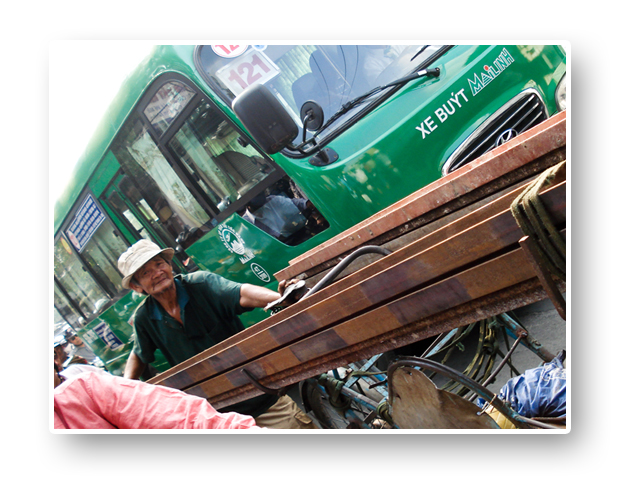 "I am a pastor. During my visits to the different provinces across Vietnam to help build listener groups, I was able to hear and witness the blessings from God on the existing TWR listener groups. One of the co-workers shared that there were 35 regular TWR listeners in his area. Of these, five had accepted the Lord as their Savior and another 15 had grown spiritually.
He also shared with me the testimony of a couple who was unable to have children despite having been married for 10 years. The husband became so depressed and disillusioned that he stopped going to church altogether, and he drew further away from God. About a year ago, they started listening to TWR's programs regularly. Their faith began growing again and they began praying for a child. God answered their prayers and the wife conceived. They gave praise and thanks to God for the miracle, and took the opportunity to share their testimony with their friends and relatives.
I then went to another area to visit another pastor. It was a rural area and the people lived without any electricity and had to draw water from the well. There were also no schools or markets where they lived, and they had no access to luxuries such as television broadcasts. The people live in houses made of bamboo, but even though they live in such harsh conditions, they are thirsty for God's Word. When night falls, they cluster round a radio receiver to listen to God's Word. The pastor told me that in recent months, God had touched the hearts of 32 families via TWR's programs, and they came to accept Jesus as their Lord and Savior.
I also visited a village which was entirely Christian. The villagers were united and loved one another. The pastor of the church there shared about the work she did and the support she received from TWR. She also shared that there were more than 1,000 regular listeners of TWR programs. In another village, the villagers were very happy to receive radios sent to them by TWR, so that they are able to listen to God's Word.
I continued my journey to other regions and each time, I was blessed by stories of miracles and how TWR's listeners were turning to Christ, including whole families.
At one of my last stops, I met a listener who was fond of listening to TWR programs. She shared that when she was in hospital following a surgery, she was comforted by God's Words on the program when she was bedridden, and that God relieved her of the pain. I prayed with her on behalf of TWR, and gave her a small gift to help her overcome the hardship in her life."
Prayer and Praise
Praise God for the lives that are being changed in Vietnam. Pray that more listeners will be touched!
Pray for pastors in Vietnam, that they will continue to be strong in the faith and be encouraged.