Vietnam | His Mighty Hand is Moving
October 8, 2010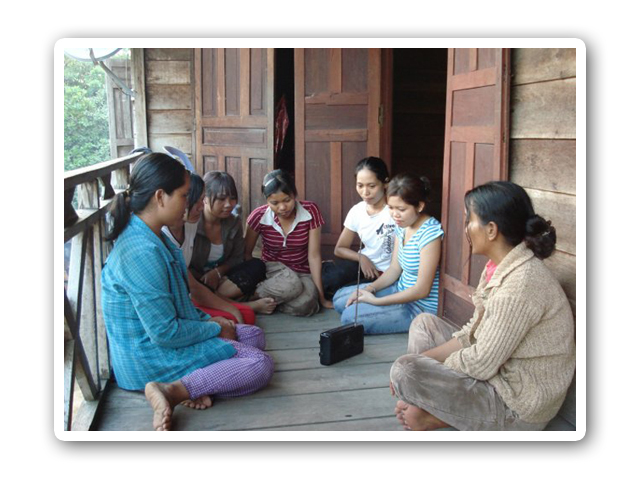 Many believers and non-believers listen faithfully to TWR-Asia's programs to help them grow spiritually and increase their understanding and application of the Word. Over in Vietnam, God's hand is moving to touch the hearts of the people. Many letters from listeners have poured in to express their heartfelt appreciation for how the programs have benefited them greatly.
"I am a pastor. I have received compliments about TWR programs from members of my church. I have passed the radio receivers I have received from TWR to those who live in the remote areas. The radio receivers will help them to listen to God's Word daily as they live in inaccessible places. This makes it difficult for them to travel to attend church service. With this convenient aid, they can now grow their faith in God wherever they are."
The programs do not only help pastors shepherd their flock. Recipients of the radios have also written in to express their gratitude to God, and to share how the radios have helped them develop spiritually. A Vietnamese woman writes,
"I am greatly thankful to God for the five radio receivers that were sent to me. I have distributed them to other Christians with family members who are illiterate. Since they received the radio receivers, their lives have slowly been transformed and their family environments have become a happier. The brothers- and sisters-in-Christ are craving for God's Word, and are faithfully listening to the programs daily!"
Even those who live and work in remote areas have written to share how they benefited from the programs. A forest ranger writes:
"I live in the forest regularly due to my profession. I am a faithful listener of TWR's programs. I like the programs very much, and I wish they can be longer. The programs are the only source of daily bread for my spiritual life because I do not attend church services regularly due to my job."
Prayer and Praise
Please pray for wisdom and guidance for the team in TWR-Vietnam to promote the ministry and in fundraising for the needy.
Give thanks to God for the provision of radio sets and for his faithfulness for helping the team to reach out to the local churches in Vietnam.