Showing others the way
January 24, 2011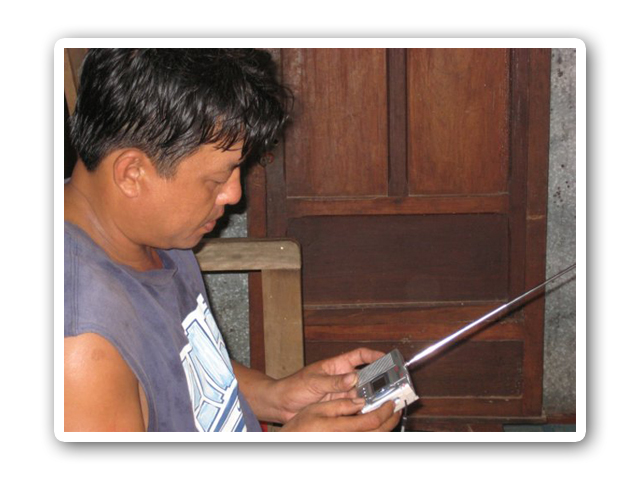 VIETNAM — The following is a letter written by a Vietnamese listener, An, who has been a devoted listener of Leading the Way for some time. An had not only benefited from the programs for his spiritual development but had also taken the step of using what he had learnt from the programs on the radio and sharing them with his church congregation.
"Hi, my name is An and I am from Vietnam. I am 62-years-old this year and I have been a faithful listener of the programs broadcast by TWR for many years.
I would like to thank God for the full-time staff at TWR-Vietnam, and express my gratitude to you all for the hard work carried out by your radio ministry.
Through the programs that are broadcast in our native language, I have plenty of opportunities to learn and be equipped in the understanding of the Word from the Bible teaching programs.
I am particularly fond of the program Leading the Way. Every time I listen to the programs, my soul will be deeply touched and filled by the messages that are conveyed through the programs. I admire the team's commitment, hard work and perseverance in developing the content and manuscript for the program.
I look forward to sharing what I have learnt through the programs with the people at the church every week."
Prayer and Praise
Praise the Lord for giving wisdom and guidance to the team who develop and produce Leading the Way program.
Please pray for more unbelievers and believers in Vietnam to come to know about Leading the Way and TWR.
Please pray for the listeners to have courage to share what they have learnt through the program so that they can be a blessing to others in need.