A Dream About Jesus
July 14, 2014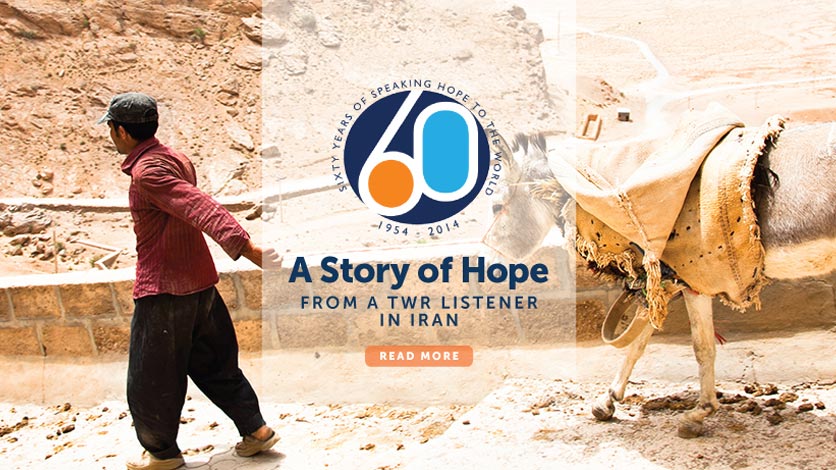 Iran — This story is about a man's radical life change, which came about through Christ pursuing him in a dramatic fashion. May this story encourage you to never give up on those whom you desire to accept Jesus Christ as Savior! Ahmad is a believer from the Persian-speaking world. Here is his story as told by his pastor:
When Ahmad was young, his father was arrested and eventually died in prison during the political upheavals of the region. Growing up, Ahmad conducted his homework with the radio on. Often in the afternoons, he would pick up a channel from Europe that talked about Jesus and that he found to be very interesting. After hearing about an offer to get a free New Testament, Ahmad mailed a request to receive one. About a month later, a package arrived including the New Testament as well as a poster of Jesus, which he hung on his wall.
Ahmad grew to become a devout believer of another faith. One night, though, he had a dream about Jesus that frightened him. Jesus came walking toward him, but as he got closer, Ahmad was shocked to see the face of Jesus reflecting Ahmad's older brother, not the familiar face on the poster. When Ahmad's older brother had come home from Europe, he told him about Jesus.
At first, Ahmad was angry that his brother had left their religion, but thoughts of the package and the dream kept coming back. Finally, he decided to really read the New Testament. Ahmad fell in love with the words of life, joy, peace and hope. At his work Ahmad began to talk about Jesus, but his boss warned him that he would have to stop or be reported to the government because of many complaints.
Later, Ahmad came to Europe to get a business degree as well as to experience religious freedom. After finding our church, Ahmad asked to be baptized. Talking with him, it was clear that there was a lot about the faith that he did not understand, but he clearly loved Jesus. We studied Romans together because the Lord used this book to clarify the beauty of the Gospel.
After six months with us, right before he went back to his country, he was baptized publicly in the sea in front of 100 witnesses, before whom he gave a testimony of his faith in Christ.